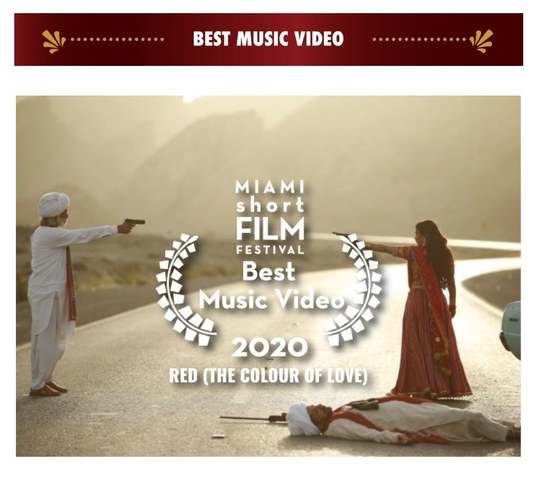 Nabeel Qureshi and Shani Arshad have managed to win an award at the Miami Short Film Festival!

Actor-in-Law director Nabeel Qureshi has done it again with his filmmaking and visionary skills! Managing to claim an award for the best video at the Miami Short Film Festival on the 16th of November, he took to twitter to make the announcement and thank his team.
The maestro behind Na Maloom Afraad had disclosed earlier that the song 'Ki Jana' composed and performed by Shani Arshad, was nominated in the aforementioned festival, on Friday, the 13th of November. The film, 'Red (the Colour of Love),' won the best music video for Pakistan, with the video featuring Sonya Hussayn and Mohsin Abbas Haider. It was directed by Nabeel Qureshi himself and produced by Fizza Ali Meerza, while the director of photography was Rana Kamran.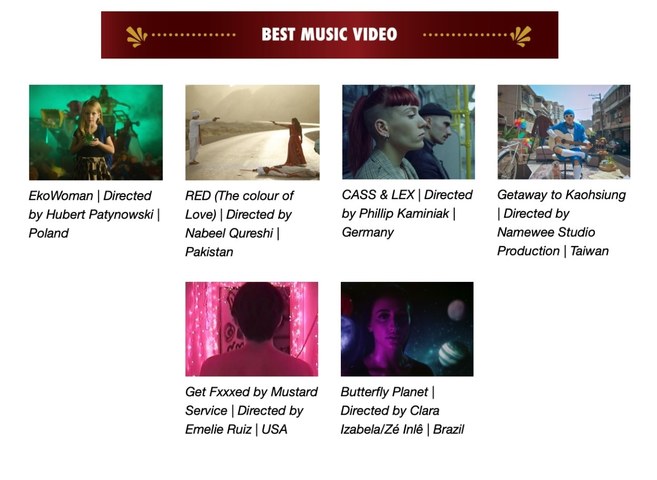 The Load Wedding filmmaker expressed his excitement and gratitude at receiving the award for his directorial prowess,
"Shani put his trust in me for the video and story concept, it was hard work, with a tiring day shoot in a deserted area. Sonya, Mohsin and all the other cast and crew including Rana, the ADs and everyone put in a lot of effort and commitment to the hard work. I thought to make a video which is a bit filmi and shows the beautiful Balochistan terrain, since I didn't make a film last year. I am grateful that the video won the award and has been nominated in this big festival, I'm so happy to represent Pakistan internationally through our work, that is the most important thing."
Shani Arshad also shared his sentiments on the award for his vocals and brilliant composition, bringing it all together for a wonderful result,
"Alhamdulillah, Masha Allah, I'm very happy that our music video won an international award. When making this song I had it in my mind that only Nabeel can direct it. I waited 2 years for Nabeel to make this video, and he made the amazing concept and style of this video come to fruition with his fantastic direction. I hope we make more such videos in Pakistan, that go on to win awards both nationally and internationally for the country."
The winning of this award is a huge victory for the Pakistani music and media industry, as international representation makes our cultural talent available on a large scale on many platforms, with a great reach. With a higher drive and incentive to make such videos which show the beauty of our country and region artists may find themselves encouraged and inspired by Nabeel Qureshi and Shani's joint efforts in musical success!
To watch the full video click here: