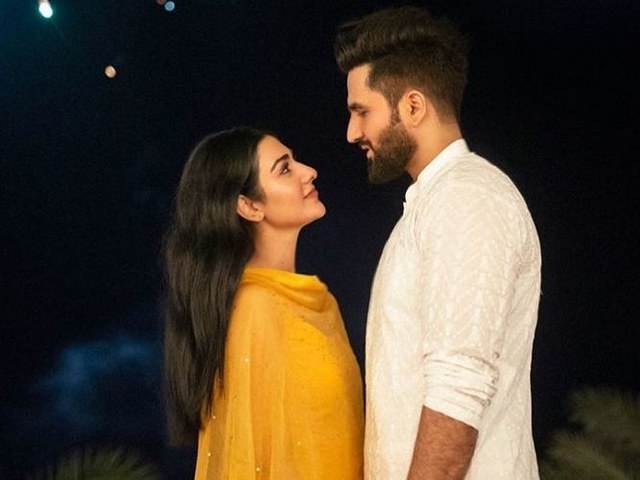 Miraal from 'Sabaat' has officially tied the knot, to musician Falak Shabir! The starlet announced via her Instagram platform that she 'said yes' and soon after the happy couple were seen celebration wedding festivities!
Sarah Khan, who goes by 'Mrs. Falak' on her socials as of now, has officially gotten married after being proposed to on her birthday, or sharing the news with fans as it comes! The happy couple shared videos of their functions where they look elated, and full of smiles at their Mehndi and Mayoun!
News of the spur of the moment wedding came as a pleasant surprise to fans who were not even aware before the starlet's birthday post. Falak Shabir, a Pakistani singer/songwriter who is known for his soulful style, has also recorded with T-series after garnering fame for his 2008 hit, 'Rog'. The singer serenaded the actor on their special day in the cutest videos!
After seeing Sarah Khan's most recent intense role as Miraal, we welcome the happy and ecstatic change with enthusiasm; the actor looked lovely in a gorgeous blush pink and gold ensemble while being celebrated by her groom.
Congratulations to the newly weds!