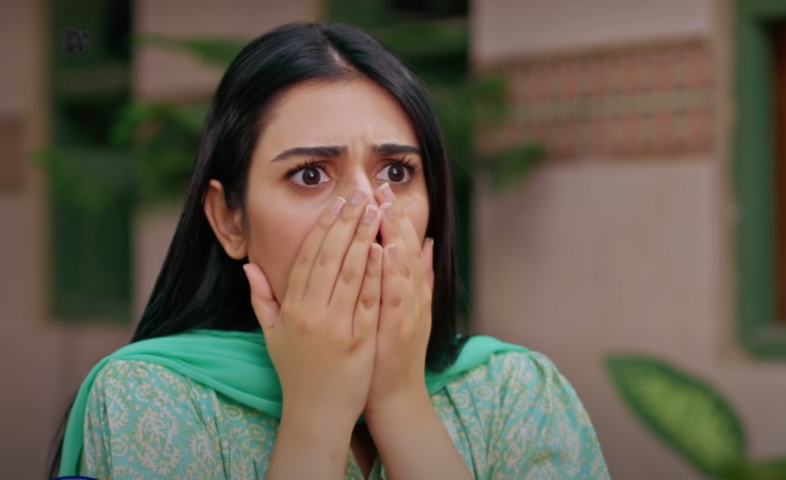 Starring Ayeza Khan, Sarah Khan, Ali Rehman Khan and Gohar Rasheed, the drama turns an unexpected turn as the plot thickens!

The ongoing drama 'Laapata' has been making quite a stir since its teasers rolled out. Starring Ayeza Khan, Ali Rehman Khan, Sarah Khan and Gohar Rasheed in lead roles, the play is written and directed by Khizer Idrees who already has films such as Verna, Superstar and Zindagi Tamasha under his belt. Laapata has built up quite the story within the first six episodes and we're loving the intense narrative so far!
The Question on All Our Minds: Where Is Shams?
The latest two episodes of HUM TV's drama Laapata have taken an unexpected turn, the dashing blue-eyed hero Shams (Ali Rehman Khan) is missing! After a gambling debt gone wrong and his loyal friend 'Logic' also running away, Shams gets caught by the notorious 'inspector' who is asking Shams to reimburse him 20 lacs for the gamble that he lost. Imprisoned in the same police station that his dad and uncle come to for help, Shams is being beaten by the Inspector and his gang. On the other hand, the Hakeem feels bad for leaving Shams in a ditch and running away and decided to poison the Inspectors drink by offering him some money to distract him. In a turn of events, the inspector falls dead after drinking the poisoned drink and Shams is accused of being a terrorist by the senior police officer and remains in custody.
At home everyone including Falak is looking for Shams, the drama then moves two years ahead and nobody has found Shams yet. Is he rotting away in jail on a false accusation? Is he even alive? No-one knows. Just like the hundreds of people missing in the country it seems like Shams has been added to this list too!
The entire family seem to have given up hopes of seeing Shams again however Falak is headstrong and believes he will be back one day, she has not forgotten the love she had for Shams and is hopeful he will return soon. Shams' mother has not been able to take the news of him being missing and has suffered a mental breakdown of sorts, our heart went out to her as she gazed out of the window looking for Shams even after two years had passed since the tragic incident.
Gohar Rasheed Is Finally Not 'Laapata'!
After the drama's teasers went on air and the first five episodes too without Gohar Rasheed in the picture, fans wondered what role was Rasheed playing in the drama and why was he so 'Laapata'. Finally he's made his appearance in the sixth episode and seems to have a huge crush on Falak, being her boss Daniyal at work he has hinted quite a few times that he is interested in her however, she has refused all of his advances.
Geeti Princess Becomes a Celebrity!
The tiktoker Geeti Princess (Ayeza Khan) who was plotting to break up Shams and Falak's marriage learnt her lesson the hard way of not believing in these so called magicians. We saw a changed Geeti who paid the shopkeeper in full and also prayed for forgiveness from Allah for all her wrongdoings. However, this change did not last long and two years later it seems like Geeti is back to her old ways. Now a famous celebrity, Geeti attends morning shows and is now currently eyeing her best friend Nasreen's fiancé, from her cousin Falak's fiancé she seems to always want what is not hers. While Ayeza Khan has always managed to pull of such challenging roles with ease, one does think why she chooses to take up such characters that end up portraying women in the wrong light?
Sarah Khan Shines as 'Falak' in Laapata!
The gorgeous Sarah Khan has nailed her performance as the compassionate, loving, stong-headed and hardworking Falak. Basking in her success from Raqs-e-Bismil's Zohra, we have seen a completely different character in Laapata and we're absolutely loving it. Falak's love for Shams is eternal however, will her family let her mourn and wait for Shams to get back or will they convince her to move on in life just as the world has moved on?
Watch Laapata every Wednesdays and Thursdays on HUM TV.