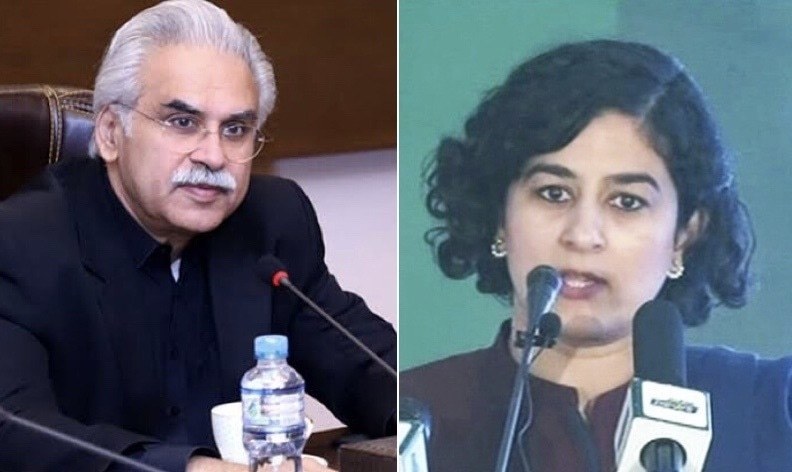 After the resignation of the former Special Assistant to the PM on Digital Pakistan, Dr. Zafar Mirza has also resigned.
Recently the opposition chastised the SAPMs' and 20 advisors for holding dual nationalities, threatening to publicise their assets. SAPM on Digital Pakistan, Tania Aidrus, submitted her resignation from the post, announcing it on her social media platform. Following Aidrus's resignation, Special Assistant to the premier on health, Dr. Zafar Mirza, also submitted the resignation of his post.
"Criticism levied towards the state as a consequence of my citizenship status is clouding the purpose of Digital Pakistan."
Former Google Executive, Tania Aidrus, made it clear how the criticism directed towards her and the Government caused her to submit her resignation, although she attested that she will continue to support and stand by Prime Minister Imran Khan's vision.
"I was and always shall be a Pakistani."
Aidrus attached a picture of her resignation letter, in which she discloses that her intentions were to contribute and develop the vision of a Digital Pakistan, to which she feels cannot be done sufficiently due to the opposition's campaign against her Canadian Citizenship.
Dr. Zafar Mirza was the Director of Healthcare System Development at the WHO Regional Office for the Eastern Mediterranean before leaving that job to become Minister of State for National Health Services in April 2019. After the SAPMs facing criticsm, Dr Zafar stated on his social media platform that he is resigning.
"Due to ongoing negative discussion about the role of SAPMs & criticism on the gov, I choose to resign. Pakistani people deserve a better health care. I have worked sincerely to contribute to this cause."
Both the SAPMS have resigned after being attacked by the opposition for holding citizenship of another country, and we will see the aftermath as follows.