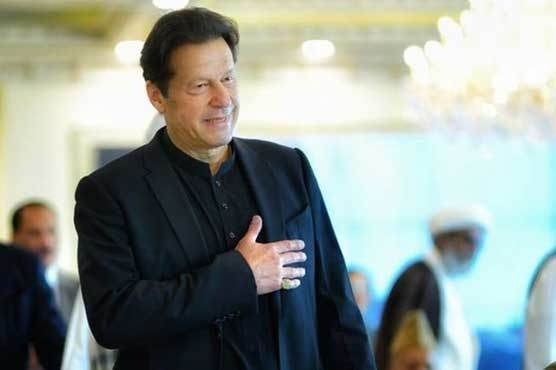 Special Assistant to the PM on Health, Dr Zafar Mirza confirmed the results on Wednesday, reported by ARY News.
As Faisal Edhi, the Chairperson of Edhi Foundation, had tested positive for COVID-19 was acquainted with the Prime Minister Imran Khan last week on April 15th 2020, to present him with a cheque of Rs.10 million for the Corona Relief Fund. After the news broke, the PM had to take swift safety precautions from this fatal virus, undergoing the test for SARS-CoV-2 (the virus strain that causes coronavirus disease 2019 [COVID-19]) and his sample was immediately analysed by experts at the Shaukat Khanum Memorial Cancer Hospital.
Followed by a collection of all the results being finalized and test reports available, they were checked thoroughly; Dr. Zafar Mirza announced on twitter,
"Prime Minister Imran Khan was tested today for SARS-CoV-2 (the virus strain that causes coronavirus disease 2019 [COVID-19]. The test used was a polymerase chain reaction (PCR). I am happy to report that his test is NEGATIVE."
The Sindh Health Department revealed that Faisal Edhi's test report result for corona virus turned out to be positive. His son, Saad Edhi, confirmed that he is doing much better and has not been admitted to any hospital but has kept himself in self-isolation so far. He is in Islamabad and is reportedly in a relatively better condition.
It must be eminent that the number of definite coronavirus cases in the country has jumped to 10,076 after 327 new infections were reported during the past 24 hours. The country is struggling through this hardship with strength and prayers.