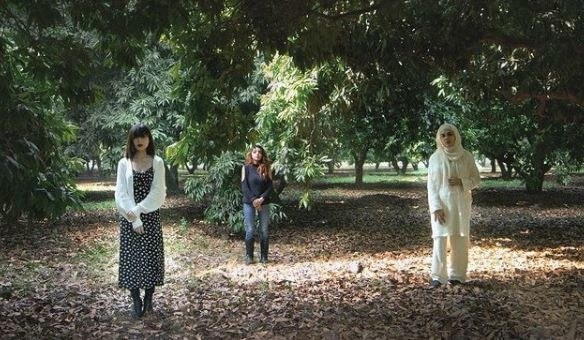 The All Girl Band has risen to fame with their unique style and production, delivering hit songs that have wooed the nation!

Pakistan's latest social media sensation. 'The All Girl Band', have taken social media by storm with their new hit track Mera Nahi Hai. The leading band has been successfully breaking stereotypes with their fresh music!
The All Girl Band have shot through popularity in Pakistan and people are loving the aesthetic they are bringing to Pakistan with their distinct style!
The girls' big achievement came after their track Mera Nahi Hai scored them a meeting on Geo News' morning show Geo Pakistan.
Their music video includes an amazing assortment of shots highlighting the young ladies and residents from varying backgrounds as well.
As per subtleties, the All Girl Band incorporates Anna Salman Dar (lead performer and cadence guitarist) Amal Nadeem (musician) Mishal Faheem (drummer and percussionist) and Sumera Waris (tabla player). The four young ladies have been pushing the limits with their talents and living their dream!
The video of the melody emphasizes shots featuring people from varying backgrounds who may find themselve battling through the cultural factors and battles. Watch the video here: