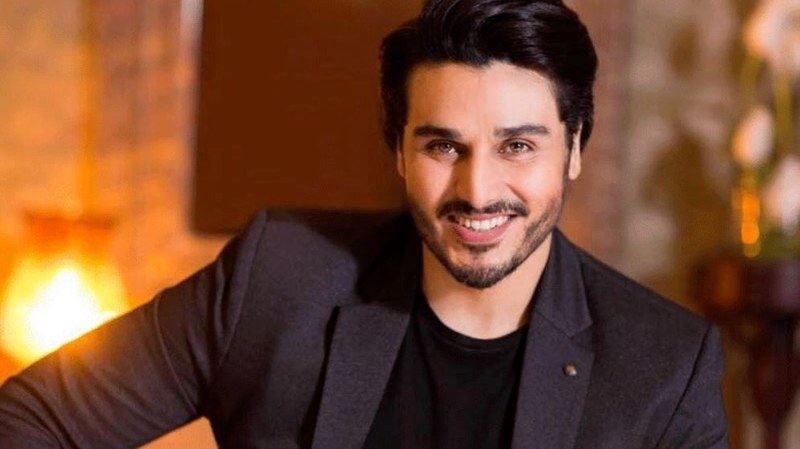 Ahsan Khan is back and all geared up to enter the new year with a new surprise on Express Entertainment!

The Alif star has been dropping some sizzling hints about something brand new he has in store for all his fans. In teasers released by Express Entertainment and the award winning actor himself, it has been revealed that the dynamic actor, who is also known for his brilliant hosting of Bol Nights, is coming back with something even more exciting, Time Out! The music, graphics, ambience and the main star himself have us on the edge of our seats in anticipation!
While currently shooting projects such as Chakkar with Neelam Munir and Qayamat with Munir and Amar Khan, Ahsan has managed to blow fans away with a 'new gift', bringing us the surprise of the new year to look out for! Time Out on Express Entertainment is a show that has a different feel to it, full of celebrity fun, games and thrilling segments. The Udaari actor has disclosed that the design of the weekend show itself is planned in a unique way compared to previous shows, something that has not been done in Pakistan before.
Time Out will include celebrities and colleagues from all walks of life, giving fans a glimpse into their professional and personal life, as well as sharing information we may not even know yet. As expected, the one and only host who we can expect to keep us glued to our screens is Ahsan Khan, who's previous hosting gigs have been immensely popular, as he announces his upcoming venture.
The film star has also stated that Time Out will be more than just a talk show, with all sorts of new characters, adding a contemporary touch to Pakistani Television, and keeping up with the current trends while guaranteeing heaps of fun in the process!
From the previews and promos we can expect a lot of excitement, dancing and 'happening' activities that will keep the audience entertained as well as one of Pakistan's favourite hosts doing what he does best by being his authentic, charismatic self.
Time Out is set to release in January 2021, welcoming the new year with an exhilarating new surprise!