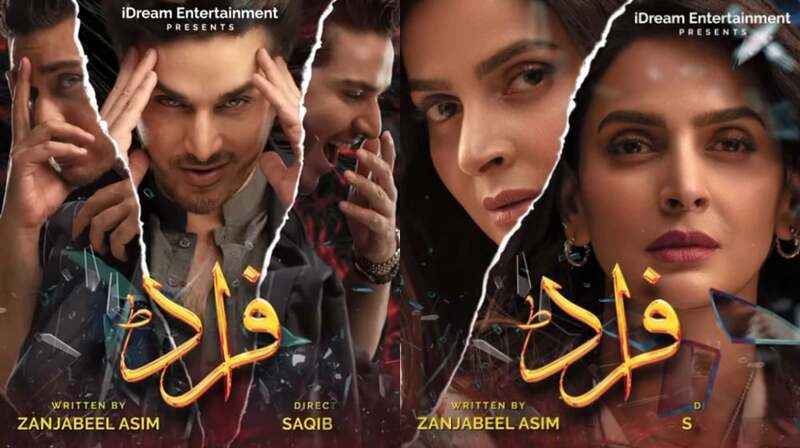 A major plot twist takes place on drama serial fraud after Maya decides to reveal her past with Shajji

The block buster drama serial Fraud has kept audiences engaged since its premier episode, now running towards its climax, the story has been nothing short of an emotional roller coaster. Maya played by Saba Qamar falls victim to fraudster Shajji played notoriously well by the dapper Ahsan Khan. While Khan may be loved in his boy next door roles, I believe he shines through in negative roles, making it extremely difficult for the viewer to hate him on screen even though his character is filthy to the core.
Let's catch up on what's been happening on Fraud:
Maya (Saba Qamar) Decides to Expose Shajji!
After receiving threatening phone calls and unpleasant encounters with Shajji, Maya decides to end the chase once and for all. She decides to reveal the truth of her past to her mother in law and sister in law. While she knew they may doubt her she remained courageous and steadfast, she then revealed Shajji's identity and explained how he was her first husband who robbed her of all her money and precious jewellery turning her life upside down. The mother daughter duo chose not to believe her, but Maya did not back down and asked for a face to face confrontation with him.
The meeting between the two was an epic tale where we were rooting whole heartedly for Maya to shine, it did seem to good to be true when Maya's sister in law Tooba asked Shajji to get out of her house after she realised she had been another victim of his life-long con. Kudos to the show-makers to showcase this scene where the women came out much stronger than their male counterpart.
Shajji's plans on kicking out Maya from the house seem to have failed since Tooba has kicked him out of the house. Fallen flat on his face, his quest for money does not end so easily, even after his past being exposed he does not give up. A sneak peek into the next episode shows the sweet - talker trying to save himself by negotiating or what seems to be blackmailing Tooba's mother.
Will Maya reveal her secret past to Shaan to end all the lies once and for all?