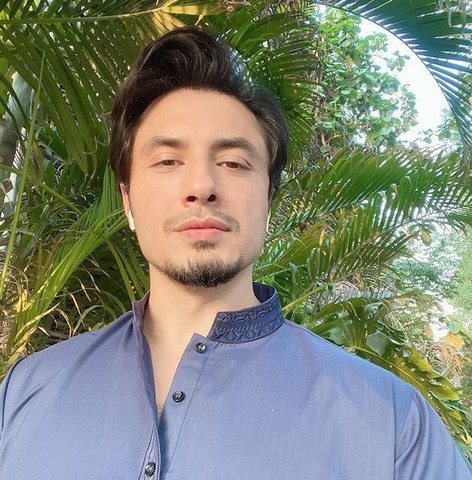 Ali Zafar, has appealed to the President of Pakistan, Dr. Arif Alvi, as well as the Government to help artists

Renowned singer/songwriter, actor, producer and humanitarian, Ali Zafar, has appealed to the President and Federal Government of Pakistan on behalf of deserving artists in the community.
"On behalf of the deserving artists, musicians and technicians of the country,"
Ali Zafar attests that due to the ongoing coronavirus pandemic, many artists in the community are suffering. Unable to host concerts, produce music or earn a just income because of everything being at a standstill.
Recordings, theatre, performing arts and composing are all at a halt because of the unforeseen predicament. However, Ali Zafar has stated that the Arts Council and his own organisation, the Ali Zafar Foundation, which has been invested in helping those hit hardest by Covid 19 as well as helping musicians in Punjab, is working on raising funds for those artists and technicians who find themselves out of work currently.
Because "crowds gathering will be much later, after the vaccine," it is getting difficult for members of the entertainment industry to sustain their living. Working with the Zaman Foundation, the Ali Zafar Foundation has created simpler channels to transfer money to those deserving, which they will simply receive via mobile phone communication pathways. Along with the two foundations working profusely to help conditions for struggling performers and technicians, the Karachi Arts Council has helped them collect data on all the members who are in need of genuine help.
Ali also goes on to appreciate efforts and show gratitude for the Artists' Welfare Fund increasing from 50 crores to an astounding 100 crores in such a difficult predicament. Requesting the Government to help assist these artists, the acclaimed 'Teefa in Trouble' star has highlighted the ways the foundation has made it simple to transfer money and help out from the comforts of home, keeping the current SOP's in mind.
Fans have reacted and responded to 'Bhai's' humble request, praising his kindness, as the artist himself has been doing the utmost charity and welfare work since before the beginning of the Covid 19 pandemic and especially during, trying to ensure those deserving get the help that they need.