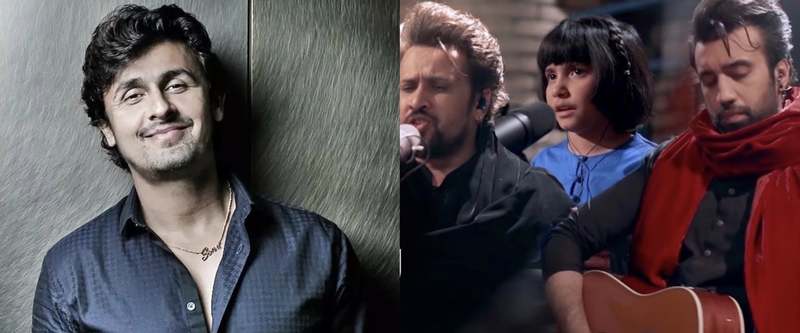 Musical maestro Sonu Nigam shared a video of himself being blown away by year old Hadiya Hashmi's performance in 'Bol Tu'!

Bollywood's king of music, Sonu Nigam, who has actively been involved in composing most of the well acclaimed soundtracks in Bollywood cinema, has shared a video of 8 year old Hadiya Hashmi singing 'Bol Tu' on season 5 of Nescafe Basement.
'Bohot dino baad koi achi cheez sunni'
The ace singer went on to compliment the band, Adnan Bhool and Rabi Ahmed, as well as Hadia Hashmi's strong vocal prowess, which Nigam commended, "I never thought it would be possible anymore but it has happened. God bless little Hadia, God bless Soch the band." Sonu's emotional response warmed the hearts of Pakistani artists and singers alike, with the song bringing tears to his eyes, a huge compliment for the band and production!
Nescafe Basement producer, Xulfi, thanked Sonu Nigam in a video response to the legend. Showing appreciation, Xulfi said he had to make a video, this is a great thing for all Pakistani artists as well. Soch, the band, also shared their gratitude for Sonu's soulful response to the composition,
'We have grown up following you and listening your music so it's like a dream come true for us.. Thankyou Sonu Sir, it is always gratifying and nice to hear something heartfelt like this from an artist like you across the border.'
The Bollywood legendary composer commended the track for it's ability to create such an impact, describing it as an 'exemplary masterpiece'. Hear the track below and tell us what you think!