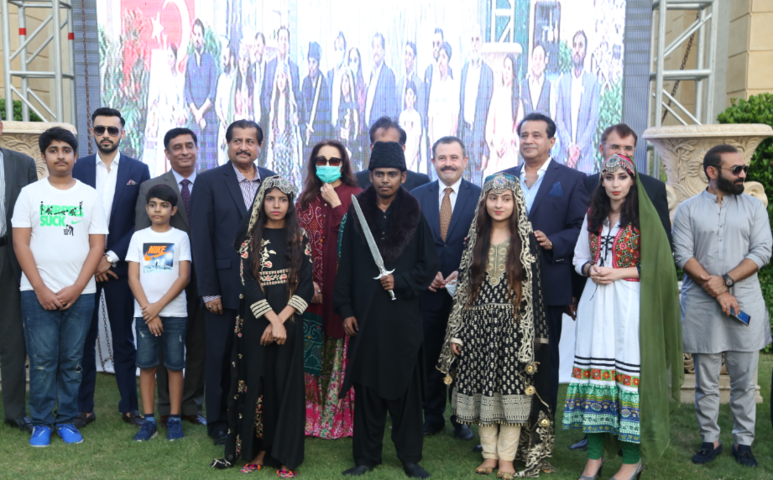 The Make-A-Wish Foundation made the dreams of terminally ill children come true at a recent event, helping them meet their hero!

On the 18th of August, three terminally ill children had their dreams fulfilled as they got to virtually meet Ertugrul's Engin Altan Duzyatan. The Make-A-Wish event, graciously hosted by Ayesha Omar, was a total success!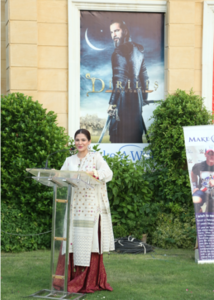 The event was attended by prominent celebrities from Pakistan as well as renowned members from Turkey as well! Not only did the Turkish Consul General Tolga Ucak grace the event, Commissioner Karachi Iftikhar Shallwani, Make-A-Wish trustees; Justice ® Ashraf Jahan, Dr. Ikhtiar Baig, Najia Ashraf, Dr. Farhan Essa and the families of Make-A-Wish children were present on the momentous occasion.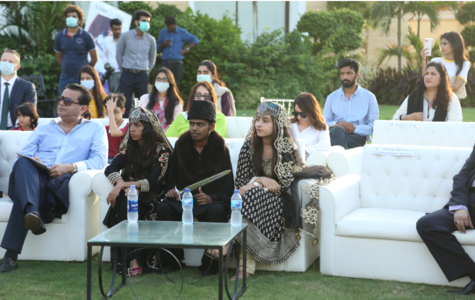 What made the event even more memorable , were the three children dressed in full traditional Ertugrul gear, looking like the Historic Islamic-based heroes themselves! Fiza, Sohail and Sidra wore head-to-toe Turkish fashion, beaming while meeting Engin Altan via an online zoom call!

The young children were ecstatic upon meeting their idol, Engin Altan. Not only did they mention that they were absolutely elated but they also specified moments which won over their hearts in the Islamic chronicle, which referenced Islam itself with mentions of the Holy Prophet (PBUH). The little ones were over the moon when Ertugrul himself told them they resembled characters in the saga!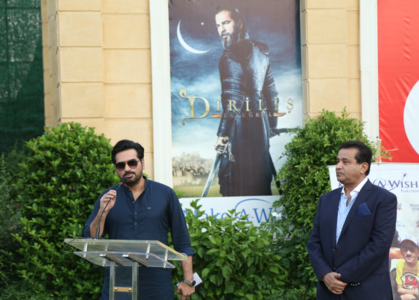 The Turkish actor disclosed that he would love to visit Pakistan once the coronavirus scare subsided, and was greeted with warmth by the Pakistani audience. Humayun Saeed, who was present in the audience told him what a hit Ertugrul was in Pakistan, attending the wholesome event with fellow stars such as Nadeem Baig and Zeba Bakthiar present as well.
The Founding President of Make-A-Wish, Mr. Ishtiaq Baig, also commended Engin Altan for his profound acting, adhering to the actor's popularity by mentioning that he would surely win if there were any General Elections contested in Pakistan.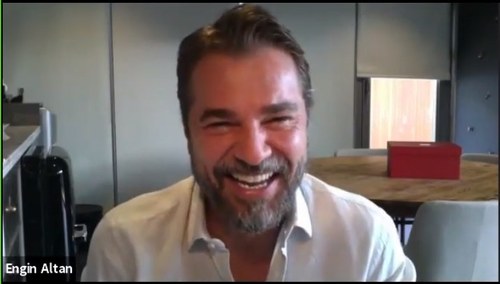 In concluding the heartwarming ceremony, the Make-A-Wish Foundation also presented the Turkish Consul General a sword, meant for Engin himself with the First Kalma engraved on it!