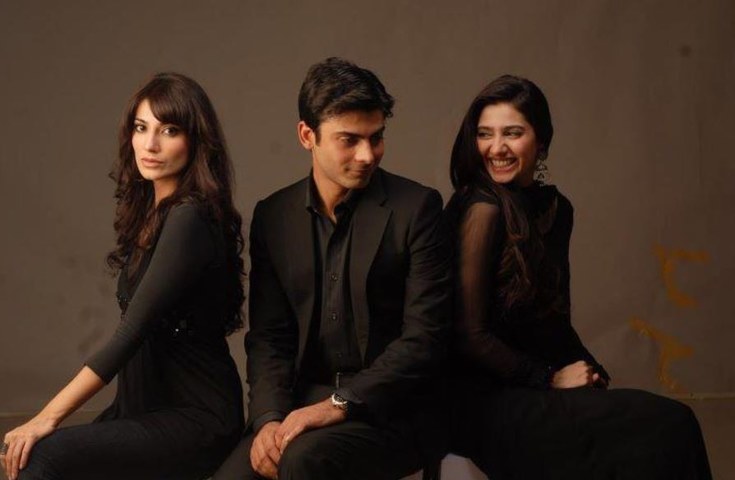 Why have love triangles and similar narratives become such a trend in our drama serials?

We live in a country where a huge chunk of entertainment comes from viewing drama, movies, and web-series.
Our audiences are addicted to passion, romance, and relationships. Mix them with a lot of suspense or action, a star-studded cast, and voila! Your story is bound to grab eyeballs. And what is a romance saga without a spicy, yummy, and maybe a messy love triangle?
The love triangle has become a popular phenomenon that has seriously consumed Pakistan's entertainment industry.
Is an over-dose necessary?
They can indeed be potent elements in the plot. However, what is the big deal about them that they have become the most sellable notion in storytelling?
"When one thing becomes a hit, everyone starts running after the same idea. Humsafar was a love triangle that came in 2011. After that, it became a norm in every drama that one hero, one heroine and a vamp is there", says Senior Entertainment Journalist Omair Alavi.
Two different characters get romantically involved with the same person. Sometimes it is a bunch of men going gaga over a damsel-in-distress. Other times, it is a swathe of women vying for the hero's attention. One of the two lovers struggling to win over the third one is usually our villain. He or she is malevolent, ensuring our couple's love story is ruined forever. However, this has now become an unhealthy and redundant pattern in storytelling, especially in our dramas. Love triangles are getting uglier and more scandalous over time in our plots.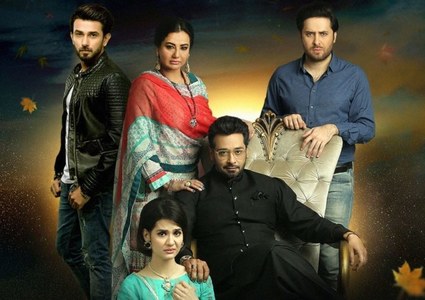 For example, most of the trending dramas of the season feature a love triangle. Muqaddar on Geo Entertainment features Raima and Haris's love story, later tarnished by Sardar Saif Ur Rehman who abducts Raima and forcefully marries her. Meanwhile, Jalan on ARY Digital has become the most controversial of the trending tales. The husband falls in love with his wife's sister. Similarly, Saraab on HUM TV features two sisters battling over their cousin. How can we forget Meray Pass Tum Ho that created a massive brouhaha with the love triangle of Mehwish, Danish, and Shehwar?
Ushna Shah, who is starring in the hit Bandhay Ek Dour Se that also features a love triangle, believes:
"I think as a nation we've developed a fetish for unrequited love, at least the writers have. Maybe there's a thrill in jealousy and the underlying tension. Another reason could be that most other interesting subjects are sort of vetoed out. Producers want to stick to what's tried, tested, and safe."
Omair Alavi believes that it's also the Bollywood influence that has created a fascination for similar stories in our industry.
"It is not necessary that all three characters are in love with each other. Even in Hollywood movies, there is a love triangle and one of them is mostly an obsession. It was before Humsafar as well in our dramas but it used to be an infrequent approach. Then entered the Indian influence that there has to be an extra-marital affair in the story. There were never love triangles in Haseena Moin's dramas nor was it in stories of Munnu Bhai or Athar Shah Khan. However, it seems that now our stories cannot work without them.. Even hit and good dramas included a love triangle like in Inkaar on Hum TV. Now in Mushk, the stories appear like a love triangle but Imran Ashraf has claimed that it is not what we are thinking. Till now, Mushk is doing great on our screens," adds Omair Alavi
To love or not to love?
Whether we agree or not with love triangles, ratings for such dramas are usually sky-rocketing. Their reviews from critics or the audience might not be all praise-worthy, but the views on their episodes will be whopping. Even though our viewers are tired of watching them, the dramas are achieving success in gaining the viewership they want.
"I feel people think the public responds to it more as a reaction -be it angry or disgusting, the reaction is greater. As a whole, I believe the concept is overrated and highly outdated. What we put out there is normalized by our audience so it's in our hands how we want to approach the narrative", says Karishma Soorty, an entertainment writer and avid drama buff.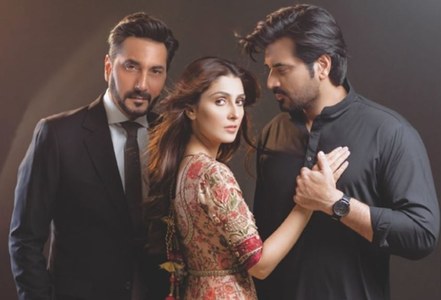 However, entertainment writer Natasha Kundi believes that a relatable love triangle is what ultimately makes the drama sell like hot-cakes.
"Love triangles have always been sellable since romantic stories were first written. If we go back in time, most novels have been based on love triangles. Most of our old movies are also based on love triangles. They are not a thing of just today. What makes them sellable is the relatability. Audiences can relate to such stories. It is also the suspense that keeps the audiences glued to such storylines. They want to see which couple gets together and what factors lead to their union."
Finding a way out of love triangles
We also have examples of contemporary dramas that have been a hit without incorporating a masala love triangle. It has been eight years to Zindagi Gulzar Hai and the story remains one of the most cherished to date. Yaqeen Ka Safar too was one blockbuster of a drama, even making waves across the border.
We have more gems revolving around social issues like Udaari, Cheekh, Baaghi, and Dar Si Jati Hai Sila that have created a massive impact on the viewers.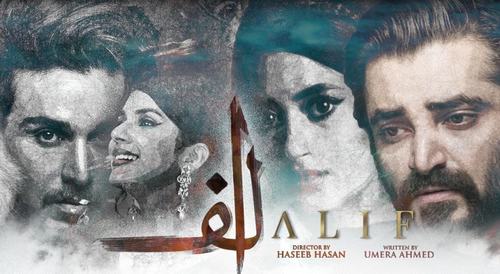 Alif, that was battling against Meray Pass Tum Ho, was one stellar story. Those who watched it were appreciative of its narrative, even though it had low ratings than its rival.
This proves that our stories can work without a love triangle as well. But our writers and directors need to come together to work on plots that are not conventional.
"Until and unless we opt for any other path-breaking idea, this will continue. Directors and producers muse that if one concept becomes a hit, it will become a hit yet again. We will get rid of love triangles if a groundbreaking notion and good projects come into the light, "concludes Omair Alavi.