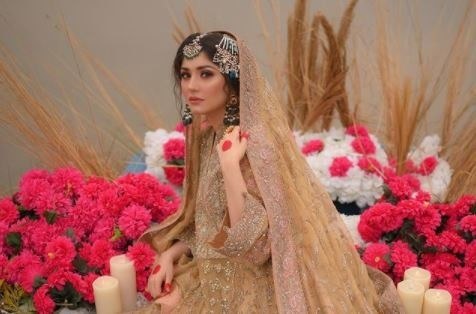 We've been tuned into 'Bharas' for a while now as we ask Dur-e-Fishan's 'Zoya' everything we want to know, uncensored!

From the sweet sister 'Erum' in Dil Ruba to the career-oriented 'Zoya' in Bharas, Dur-e-Fishan Saleem has left a lasting impression in our minds with her emotive performances. While watching the latest happenings on the drama, the audience wonders what could possibly be next for Zoya after her tumultuous divorce and second marriage to Furqan Qureshi's 'Kamal'.
We've asked Dur-e-Fishan a few questions to clear our curiosity, as fans want to know her view on things!
Q. How have people around you responded to this role of yours?
To be honest, I wasn't expecting an enormous response from the audience People have loved Zoya more than I thought.
Q. Tell us something you like about Zoya's character?
Her resilience and attitude towards relationships.
Q. The storyline for Bharas is not a typical drama we'd expect which reflects the usual societal issues we see. What do you think makes it stand out?
Contrary to public opinion, I still feel Bharas is not your regular story. It's a depiction of how anything in extremes, be it love, can hinder and destroy many relationships.
Q. What's something that this character has taught you?
I took a lot from Zoya but one thing that I'll always remember is how she understands where and when to compromise and when to step ahead!
Q. In your opinion why is Zoya's strong character compromised in front of her second husband Kamal?
At the end of the day, Zoya is a Pakistani girl. No matter how progressive we are, we tend to be more compromising when it comes to second marriages. Human beings tend to have their breaking points, no matter how strong they are.
With Bharas gaining in popularity these days, people are left in anticipation for what's to happen between Omer Shahzad's Hasan and Zoya. While we wait, we didn't want to urge Dur-e-Fishan for spoilers although we have our fingers crossed for what's to come!
On her role in Bharas, Dure has responded to sympathising fan comments regarding her character's tough ordeal and struggle, stating that we have more to see from Zoya yet.
"I really do feel you all but let the story unfold. Zoya will not disappoint you."