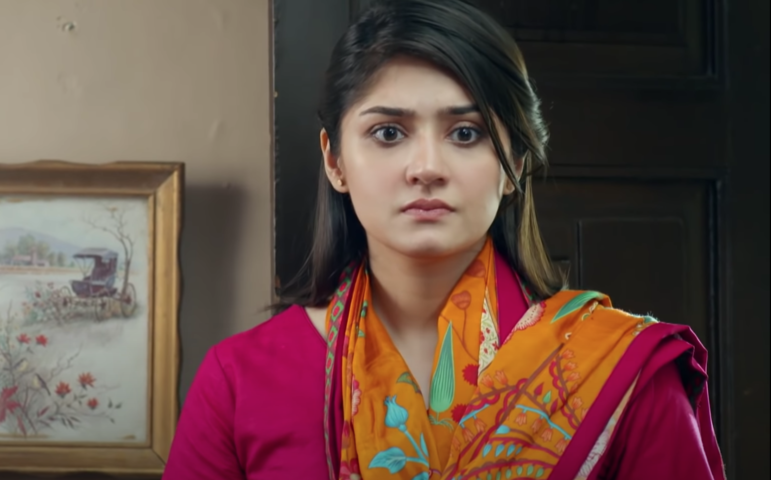 Actress Dur-e-Fishan Saleem's 'Aiman' has brought new life to drama Pardes!

The drama Pardes highlights the plight of expatriates who have been working all their lives outside of their home country, away from their family and loved ones in order to provide them with a good life. The recent time jump has introduced Dur -e- Fishan Saleem as Aiman and Ebad (Affan Waheed) as her love interest. We're absolutely loving Saleem's fiery avatar and her chemistry with Affan Waheed is a treat to watch, we can't wait to see how the story moves ahead!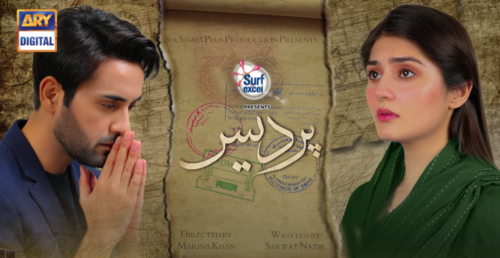 The Story So Far
Ahsan (Sarmad Khoosat) and Zubaida (Shahista Wahidi) were torn apart from each other when Ahsan decided to work abroad, leaving behind his children Aiman (Dur e Fishan) and Zaid, he missed out on the most precious moments of their childhood and their formative years in life. Ahsan has finally returned home, old, frail and severely ill. Detals of his sickness have not been shared as yet however, his hinting on not having much 'time' left makes us think he may be dying and therefore has returned back home. It was sad to see Ahsan's children Aiman and Zaid avoiding him when he had sacrificed his life for them. Zubaida spent her life taking care of her mother-in-law while her children suffered without their mother's care and attention. Her son Zaid became a bully while Aiman was called 'Badtameez' by everyone in the family. Aiman meets Ebad in university and he is head over heels in love with her, the two are slowly becoming friends and he shares his thoughts on the importance of a father's love with Aiman which gets her thinking about her own 'baba' who she has not even greeted properly. Aiman is confused about her emotions and she is reminded of the beautiful memories she has of her father, however she is torn between running to embrace him or to maintain the distance that the years have created amongst them.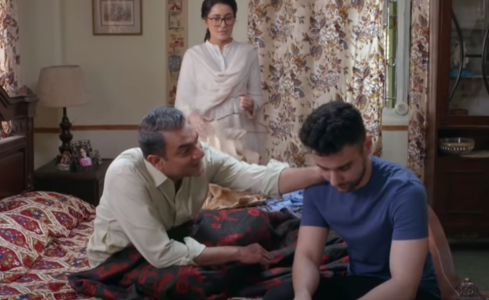 Remarkable Performances by the Cast makes Pardes a Must Watch!
While watching the drama Pardes one must sit with a box of tissues, the latest episodes 13 and 14 left us teary eyed in many scenes. The legendary Bushra Ansari's last scenes on her death bed made us realise everyone does realise their mistakes in life as she was reminded by her daughter Aliya of all the wrongs she had committed against Zubaida, we may have hated her as the worst mother-in-law ever but as she cried for forgiveness, our heart went out to her.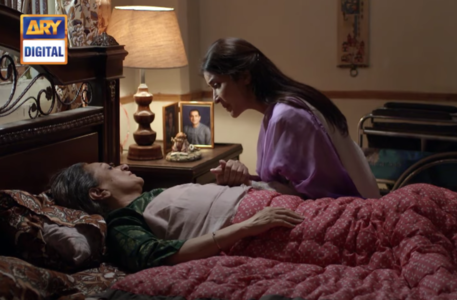 Sarmad Khoosat is a masterpiece on his own, the heart-breaking moments when he realised he doesn't know his children and they don't need him anymore broke our hearts. The hurt in his eyes and his voice was quite apparent and we can't help but marvel at his performance in the show.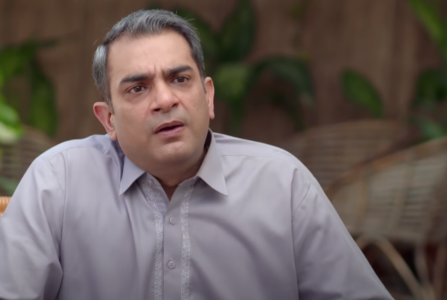 Gohar Rasheed as the typical 'Joru-ka-Ghulam' and the sly, cunning brother makes us hate him even more with every scene he appears in, this speaks volumes of what a great actor he is, doing complete justice to his role.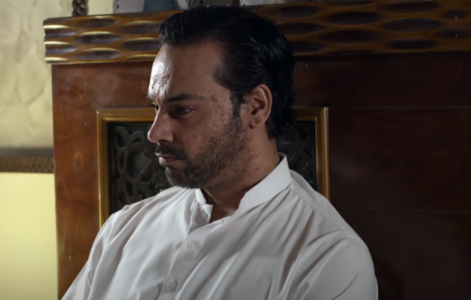 Dur-e-Fishan Saleem is just what Pardes needed!
Becoming quite the sad drama, Dur e Fishan Saleem has brought new life into Pardes, with amazing witty dialogues, good comebacks and a fiery attitude we're loving the adult Aiman in the play! Quite the opposite of her parents who are too nice to everyone, Dur e Fishan's Aiman has brought the much needed feisty kick to the play. We love how she is not afraid to be vocal about her rights or her mother's and always speaks whatever is on her mind. We're excited to see her hit it off with Ebad (Affan Waheed) in the coming episodes.
What's Next?
Will Aiman forgive her father for going away for all these years? Will Ahsan and Zubeida face more hurdles after Asim denies to give him any share in the business?