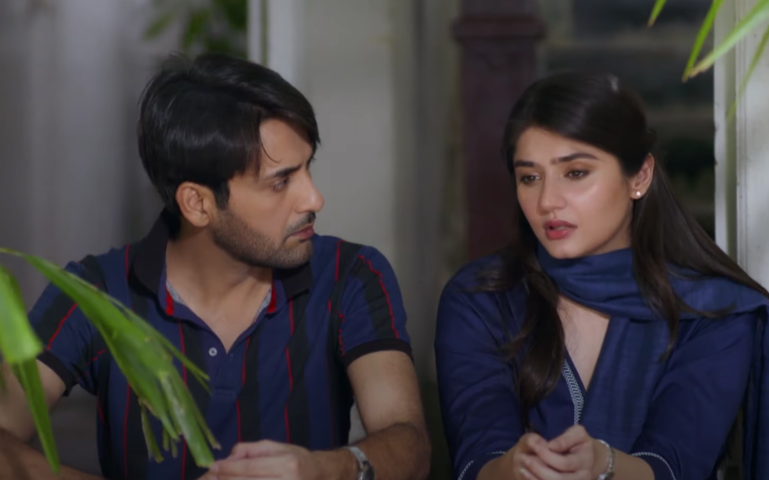 Dur e Fishan Saleem, Affan Waheed steal hearts in Pardes

The Plot - Ebad is moving abroad for work!
The drama has taken its viewers on a roller coaster ride with a gripping and emotional narrative that began with Ahsan and Zubaida separated from one another with a never ending long distance relationship, this seems to have circled back to Aiman and Ebaad after he announces he will be travelling to England for work. He explains that he has to take a management course in England,. As expected , Aiman is disturbed by the news and is unable to calm her nerves, Ebad is stuck in a tricky situation where his mother is encouraging him to take the golden opportunity while his wife wants him to stay back to be there for her during her pregnancy journey. Aiman keeps thinking of her life when her father went to work in Muscat and how it ripped their family apart, she believes she is going to face the same fate as her mother's. The fear she has is affecting her relationship with Ebaad and also with her mother-in-law which has just recently been mended after months of turmoil.
Asim and Nausheen's Karma strikes back!
As the saying goes "What goes around, comes around!" Karma comes knocking at Asim and Nausheen's door. The duo gets burgled inside their house and the thieves take all the cash and jewellery including the loan money Asim had stashed inside his cupboards. This was all caused due to Nausheen's irresponsible behaviour when she left the door ajar. Not only did they lose all their valuables, Nausheens sister announced that her daughter 'Shiza' would be taking a 'khula' from Nomi as she believed he was having an affair with someone in America. The couples bad luck doesn't end here and they are faced with the reality of their son who does not care about them and only speaks to them when he wants money. Nausheen finally realises Zubaida was the only person in their family who cared about her after getting no help from her own father. Asim also mentions Zaid has helped him out during this difficult time like a son unlike his own flesh who is only concerned about when his next payment would be coming in.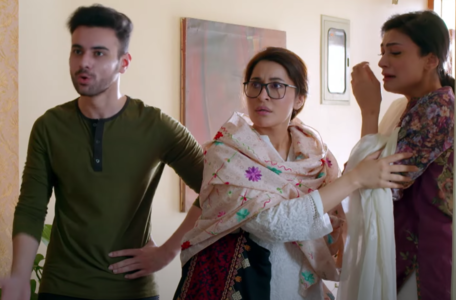 Dur e Fishan's Fiery Avatar has us impressed!
Dur e Fishan Saleem plays the fiery avatar of Aiman, a young woman who has had her share of sorrows and a difficult life after her father was forced to work abroad in order to improve their standard of living. Dur e Fishan has carried out her role as Aiman perfectly and has proved her mettle once again after her blockbuster performance in Bharaas, proving she has much more to offer. We're loving her on screen pairing with the heart-throb Affan Waheed and the two share a sizzling chemistry that sure does make us blush time to time.
What's Next?
Is Aiman going to face her fears and let Ebaad go to England for work or will she be able to stop him from doing so? Watch Pardes on ARY Digital every Monday at 8 PM.