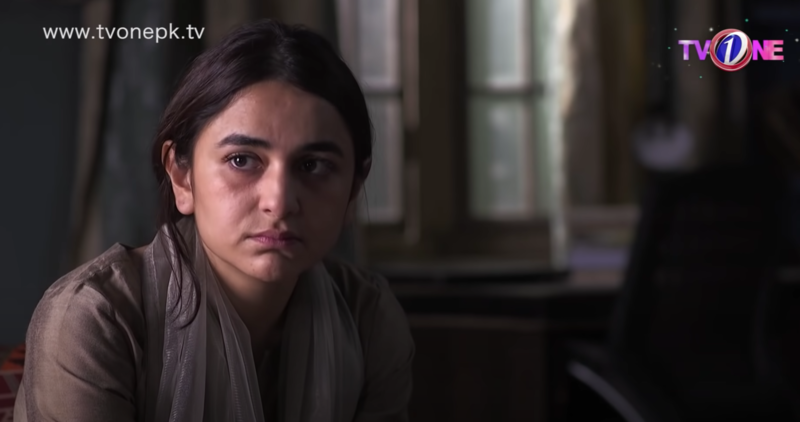 The multi-starrer Dil Na Umeed To Nahi has a riveting storyline of never giving up hope which has viewers engaged!

The Plot
The girls from the brothel part ways and Savera (Yasra Rizvi) and the new girl are left behind in a run-down neighbourhood. Savera schools the girl to be brave and to stop crying and start fighting to stay alive. Ikram blames Savera and Sumbul (Yumna Zaidi) for the state they are all in at the moment. Zulfi (Omair Rana) comes looking for Suraiya Begum a.k.a 'aunty' and Ikram tells him that she's left for Umrah, Zulfi knows this as untrue as he spent the night in the airport and Suraiya did not pass through immigration. Ikram does not tell him about the whereabouts of Savera either. Zulfi returns home and we witness his mother worried about someone, she continues to ask 'Kuch pata chala' Zulfi does not reply and tries to change the topic. Was she talking about Savera or Suraiya Begum is the question on all our minds.
Sumbul finally reaches the address given to her by Jamshed over the phone and asks to be taken to a much safer place, due to her condition Jamshed takes her to his house and ensures it is a completely secure location. Sumbul continues to cry and cannot muster up the courage to speak her story. Jamshed is worried about her and asks her to rest, the next morning she talks about Suraiya being their caretaker at the brothel, Jamshed then shows her a story from the newspaper regarding an incident where Suraiya lost her life, Sumbul is heart-broken and blames herself for Aunty's murder.
Nasim Zehra's storyline where she has just finished matric and passed with flying colors brings her no good news, instead her father has decided to marry her off to the cleric, Naeem Sherwani even though he is a much older man.
Yumna Zaidi Steals the Show With Brilliant Performance!
This episode saw a completely broken and shattered Sumbul, after running away from the brothel she was helped by a stranger who then tried to take advantage of her, she then hit him over the head and ran away. The immense trauma that she had been bottling up was seen in her scene with Jamshed, where she broke down and continued to plead with him to keep her safe from the thugs behind her. Phenomenal performances from Yumna Zaidi throughout the episode, from being confused and running for her life in the Rickshaw to the frightened Sumbul who just wanted to feel safe with Jamshed. Yumna Zaidi has once again proven her mettle in Dil Na Umeed Toh Nahi, with her applaud-worthy show of talent that has left us in tears.
Yasra Rizvi's encounter with Ikram was applause-worthy!
Yasra Rizvi's Savera's fiery encounter with Ikram where she calls him a 'Dallal' was one that blew us away. Kudos the Yasra for pulling off this scene so effortlessly, she proves again how she is one of the finest actresses we have in the industry!
Sumbul and Jamshed Finally Meet!
Now that Sumbul and Jamshed have finally met in the present storyline, we are absolutely loving the chemistry between the two. Wahaj Ali as Jamshed is the most caring, generous and humble person that Sumbul has ever come across and we can't wait for the two to realise they are the same Allah Rakhi and Jamshed, childhood best-friends. Yumna Zaidi and Wahaj Ali's scenes together paired with Noman Ijaz were a treat to watch.
Kudos to the DNUTNH team!
The drama is produced by Kashf Foundation which works towards empowering women. Dil Na Umeed to Nahi covers a number of topics such as prostitution, child kidnapping and the rights of a girl-child. It is directed by Kashif Nisar who has a number of accolades under his belt, while it is penned down by Amna Mufti.
What's Next?
Will Jamshed help save Savera and the other girls with help from Sumbul? What lies in fate for Nasim Zehra, will she be able to continue her studies or will she be married of to the much older Sherwani Sahab?