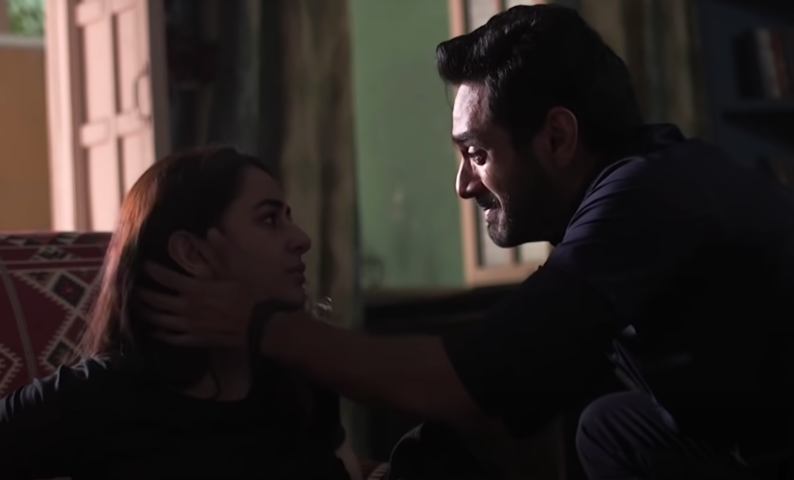 Wahaj Ali and Yumna Zaidi deliver thundering performances in a power-packed episode!

Dil Na Umeed toh Nahi, based on a beautiful poem by the maestro Faiz Ahmed Faiz, the poem talks about being hopeful while being held captive. The drama is produced by Kashf Foundation which works towards empowering women. Dil Na Umeed to Nahi covers a number of topics such as prostitution, child kidnapping and the rights of a girl-child. It is directed by Kashif Nisar who has a number of accolades under his belt, while it is penned down by Amna Mufti.
The Plot
Sumbul's (Yumna Zaidi) singing reminds Jamshed (Wahaj Ali) of who she really is, his memory is triggered by the song and he remembers she is Rakhi from his childhood, his friend and the little girl who used to feed him when no one would. He forces Sumbul to accept her true identity and open up about her journey towards becoming Sumbul, she goes into a trance and keeps calling herself Sumbul 'darling'. The next day she finally comes to her senses and is able to hold a conversation with Jamshed about their old village, her family and how she came to the big city after being married off at such a young age.
On the other hand, Savera (Yasra Rizvi) has finally managed to run away from Ikram who told her she would be replacing the madam after somebody shot her. Ikram then mentioned the consequences Sumbul would be facing now that he knows where she is hiding. Savera called Jamshed after escaping in the night and he asked her to wait while he comes to pick her up, however Ikram was able to get there first and Savera is now on the run, hiding from Ikram who is out to get her on orders from the 'Baray Sahab'.
Naseem Zehra faces a huge hurdle for achieving her dreams, the passionate cricketer wants to attend a cricket camp to secure her future while her gullible father is all set to marry her off to the old Sherwani Sahab who has been eyeing Zehra since she was a little girl.
HIP Review - What Do We Think of Dil Na Umeed toh Nahi?
The scene that has blown audiences away is the one with Wahaj Ali and Yumna Zaidi, when he recognises her as Rakhi, both actors nailed this scene and one could not help but shed a tear watching them realise they had both found a part of themselves that they had long buried deep inside. Yumna Zaidi as Sumbul has been incredible to watch, the way she changed from the innocent Rakhi to Sumbul darling had us struck with awe of the incredible talent that she possesses, with every episode, Zaidi proves her mettle once again!
Wahaj Ali as Jamshed has surprised us with his brilliant performance in Dil Na Umeed toh Nahi, he has definitely proved himself with his role as Jamshed. Yumna and Wahaj's duo looks great on screen together and the two share amazing chemistry too, we are anxious to see whether the two end up together and how their story progresses further on.
We do believe Naseem Zehra's story has been stagnating for the last two episodes, when will she react to her father getting her married off to the old man Sherwani is what we are wondering? The mysterious Baray Sahab has us curious, with only his voice and silhouette being seen, we are unable to guess who the man behind the voice is and why is he being kept a secret is the main question we're all asking!
Omair Rana's Zulfi has left us puzzled!
Now that the brothel is no longer operational, Zulfi had been looking for Savera, Sumbul and their Aunty Suraiya. He was involved with the daily ongoings of the brothel which led us to believe he was one of Baray Sahab's goons too, however his recent acts have left us puzzled, what connection did Zulfi and his mother have with the aunty and is Zulfi in love with Savera or Sumbul? These questions have left us scratching our heads and have us waiting for the next episode eagerly in order to get some clarity on Zulfi.