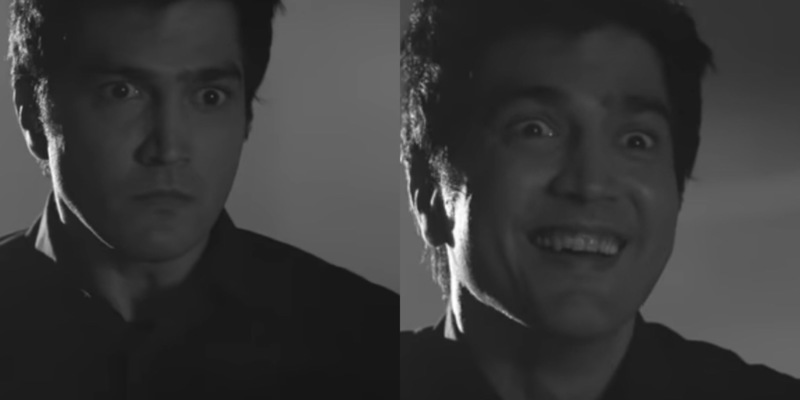 Director Ahmed Kamran and his actors save Phaans from sinking into boredom!

Had it not been dragged like a slow-moving train, had it not tested the viewers' patience for tolerating boredom, had the makers believed in 'less is more', Phaans might have become a trendsetter in suspense. However, the twist that was visible in the fourth episode finally revealed itself in the twentieth episode, taking the audience by surprise. But the impact would have been far more shocking had the 'let's go to Zeba's house' been reduced to a minimum, and the 'let's find out the culprit' been maximum!
The Story
With the death of her mother Shakila (Kinza Malik), Zeba (Zara Noor Abbas) is now left alone in the world and has suicidal thoughts. Samad (Sami Khan) saves her from ending her life and stands by her, both as a guide and a well-wisher, advising her to stay strong. Her sister and her in-laws mock him for being there, but even then he doesn't leave her. His mother (Mariam Mirza) also changes her attitude towards Zeba and wants her to move in with them since it wasn't safe for her to stay at her house after her mother's death.
However, things take a twisted turn when Hashim (Zain Afzal) reveals to Samad and Zeba that he was a witness to the assault, and kept quiet because of Sahil's threat. Sahil (Shahzad Sheikh) was revealed to be faking his mental illness, after his mother (Arjumand Rahim) saw him misbehave with the maid. Earlier, she had suspected her husband (Ali Tahir) of being the alleged rapist but after he confided in his daughters, the suspicion shifted to Sahil. On finding out that his mother might know his reality, Sahil continued the 'act', believing that no one would find out the truth!
The Good – Shahzad Sheikh saves his best for the twist!
The nineteenth and twentieth episodes of Phaans can be termed as the saving grace of the series since it made one fall in love with it all over again. While the nineteenth episode belonged to the powerful performances given by Sami Khan and Zara Noor Abbas, the twentieth had just one winner – Shahzad Sheikh. Not only did he do his father Jawed Sheikh proud by raising the bar but portraying a convincing villain who gathered everyone's sympathies before the shocking twist. The way his expressions changed ahead of the assaults (both with the present maid, and in the flashback) was spot on, and that sinister laugh at the end made the audience hate him more.
The rest of the actors also did a great job, and save Phaans from hitting rock bottom. Ali Tahir and Arjumand Rahim as the powerful parents of Sahil, Zara Noor Abbas as the victim, Sami Khan as the first suspect, Zain Afzal as the victim's ex-fiancé and even Yashma Gill as the daughter who was fed up with her parents' constant fighting. They all stayed loyal to their characters, and their expressions were priceless on occasions, especially when they found out that Sahil was not mentally ill, but physically sick!
What made the 'twist' seem more believable was Arjumand Rahim's performance when she found out that her son was faking his illness to fool everyone around him. In the scene when she saves Resham from Sahil's grip literally, and the succeeding one, she is on top of her game. Not only was her response genuine both as a mother and as a shocked employer, but she also showed that she hasn't lost the edge despite crossing over to character roles!
The Bad – Don't delay the twist, no matter how twisted it is!
What made the twists in The Usual Suspects, Primal Fear, The Game, and Identity so impressive was their timings. They came at a time when the audience was least expecting them and changed the entire narrative because no one was expecting what finally hit them. However, there was a gap of good fifteen episodes between the accusation and the revelation in Phaans, which sort of softened the effect of the twist. Nobody doubted Zeba when she alleged that it was Sahil who violated her, but then his father started acting strangely for no reason, and the explanation given to his kids was flimsy. Why did he visit Resham's quarters at night when he could easily have talked to her in broad daylight when his wife was away?
It would have been better had Hira Khan and Farah Nadir learned a thing or two from Zain Afzal who plays one's husband, and the other's son. The soap-styled more-is-more kind of acting doesn't work in prime-time plays and in fact irks those viewers who avoid watching soaps for that very reason. Also, the overuse of The X Files theme doesn't sit well with most of the audience who have grown up watching the classic TV series. It was okay when it appeared occasionally but the Phaans theme is less used than The X Files theme, and that makes me angry, very angry.
The Verdict – Ahmed Kamran saves Phaans despite 'soap' writing, time slot change!
Why was Phaans shifted from a comfortable prime time slot on Saturday to twice a week is beyond logical thinking! If the makers knew that the twist will be appearing soon, they could have held the ground and kept the play on the weekend. They killed all the excitement of Raqeeb Se with the same thinking, and now Phaans might follow the same fate. With its 'let's go to Zeba's house' kind of storytelling, its continuous 'you are a bad person' routine, and repetitive dialogues, it's a miracle that the viewers have stayed loyal to the play. It could be because of Zara Noor Abbas's outstanding angry young woman performance, Sami Khan's ability to draw suspicion to himself and later stand for what's right, or Shahzad Sheikh's brilliant portrayal of a full-time monster who is a part-time kid, whatever it is, it saved the drama.
Kudos to director Ahmed Kamran for presenting the twist in an impeccable manner, otherwise Phaans would have died had it not been done intelligently. How the drama would unfold, how will Sahil be exposed, and how will his mother convince all that Zeba was right all along, that's the million-dollar question. Let's hope that the play maintains its pace, otherwise, people will lose interest and move to other venues, where time is valued, and boredom is not an option!