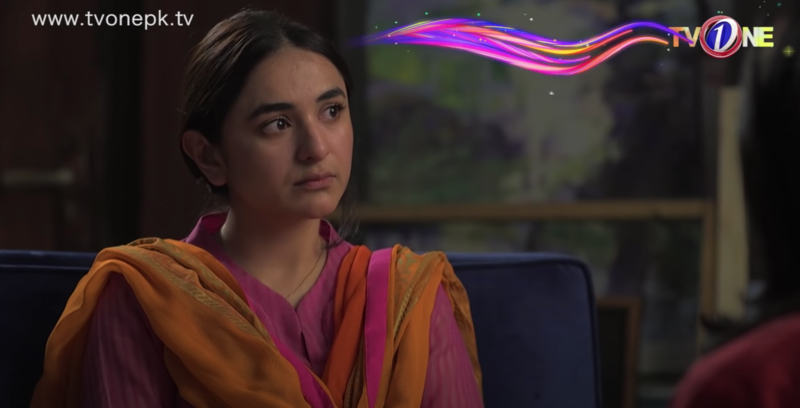 Yumna Zaidi starrer, Dil Na Umeed toh Nahi has audiences hooked with power-packed episodes and a riveting storyline.

Dil Na Umeed toh Nahi is a story unlike any other, it is miles apart from the 'saas-bahu' or love triangle sagas we are often bombarded with on every channel. This story of various people in different aspects of life and how they have kept the hope in them alive is a piece of art that should be lauded by one and all. A project of the Kashaf Foundation, the drama highlights the many societal evils that plague our society such as child marriage, human trafficking, illegal land grabbing, begging mafia and education of the girl child. As the drama reaches its climax, the various narratives are opening up have shown us what a piece of art this is, kudos to Amna Mufti who has penned down this brilliant story and the man behind the wonderful execution, director, Kashif Nisar who brought the project to life!
The Plot
Sumbul and Jimmy head out to their old village only to find out that their homes and fields have been replaced by farm houses and homes of the rich. The two are directed towards a doorman who could answer their queries however it turned out to be Rafiq, one of their childhood friends who had left Jimmy in the big city all alone. He told Jimmy his mother had died after losing her mental capabilities and he was able to recognise Sumbul as Rakhi and took her to her father's grave. Finding out they both had no family left was difficult for the duo and Sumbul was in a state of shock. From being hunted down by Ikram to escaping death, Jimmy and Sumbul have been through it all.
Naseem Zehra's (Fajjer Khan) story caught quite the speed, the girl with hopes of becoming a cricketer fell prey to the illegal human trafficking racket going on in the country, who trick young girls into giving money for travelling abroad for training camps or jobs. The entire thing is a farce and the girls are then sold into prostitution in the Middle East and other countries, Naseem Zehra who couldn't wait to run away from her suffocated life at home and a groom old enough to be her father was easily fooled by these people who pretended to be running a cricket coaching camp. Fortunately Zulfi (Omair Rana) raided the hotel room just before Naseem was taken to the airport. Zulfi who is pretending to be one of the bad guys has a hidden motive of his own as discovered recently, he has been looking for his sister all this time who was sold in the same way to the highest bidder.
Yumna Zaidi and Wahaj Ali Steal the Show in Dil Na Umeed toh Nahi
The dynamic duo have done complete justice to their roles, the tv screen queen, Yumna Zaidi as Sumbul has given by far the best performance of her career, choosing to opt for this particular role, Zaidi has proved her mettle once again. We love the chemistry Yumna and Wahaj have on-screen and their scenes together are a treat to watch. Wahaj has excelled in his role as Jimmy and as he broke down in the car after finding out his mother had died, our hearts went out to him.
Omair Rana's 'Zulfi' Comes as a Surprise for Viewers!
Omair Rana's Zulfi has been a pleasant surprise, we're so glad he's one of the good guys on the show! Does that mean we see a future for him and Savera? That is, if they ever find each other again? For now Zulfi is busy maintaining his cover by working with the notorious 'Baray Sahab' and getting up close and personal with him, we can't wait to witness how he takes down the entire gang and puts an end to all of this!
What's Next?
Will Naseem Zehra return home only to be forced into marriage with the aged Sherwani Sahab (Kashif Mehmood) or will Zulfi save her from the ordeal? Will we finally be seeing the face behind Baray Sahab in the next episode? Watch Dil Na Umeed toh Nahi every Monday at 8 PM on TV One.