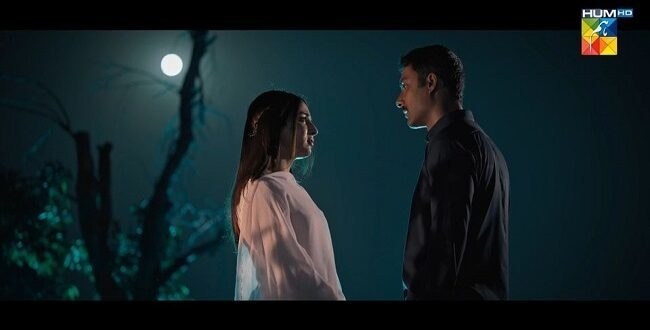 With Raqs e Bismil coming to an end, one should jump to Hashim Nadeem's next.

There are a few things that help you differentiate between a good drama and a great one. HUM TV's Parizaad has all those ingredients that make it fall in the greatest drama category, even before its airing. Want to know why? Well, first you will have to go through the first teaser and find out what it's all about. After that, move ahead to find out the four reasons that make Parizaad a must-watch TV drama.
It has a star cast to die for!
We all know that Ahmed Ali Akbar and Yumna Zaidi look perfect for each other, and their hit dramas as a pair are a testament to that. However, he is paired here with a lot of beautiful girls besides the talented Yumna Zaidi, and that makes it all the more interesting. There is the mysterious Urwa Hocane as his employer (or his wife, or daughter), the tomboyish Saboor Ali as his childhood friend, the charming Ushna Shah as his student and love interest, and the beautiful Mashal Khan, fresh from the success of Dulhan and Khawabnagar Ki Shehzadi to give him company.
That's not all, you have veteran actor Naumaan Ijaz in an integral role here, alongside Mohammad Ahmed, Adnan Shah Tipu, Saleem Meraj, Madiha Rizvi, Kiran Tabeir, and Salma Hassan to name a few actors who will be making Parizaad irresistible. Add to that Ahmed Ali Akbar's blackened face and you know exactly what you will be getting into, before getting into it!
Mystery, Action, Thrill … it has 'em all!
When was the last time you saw a car chase in a local TV drama? What if I tell you that the same drama has a train sequence where the protagonist crosses the railway track while it is approaching? No, I am not talking about a Salman Khan movie or a Hollywood flick, but Pakistani drama Parizaad that has everything that falls into the action thriller category. Apart from that, the mystery behind the huge mansions, secret meetings, and late-night rendezvous in all seriousness gives Parizaad the kind of mysterious touch we all yearn for on TV.
Hashim Nadeem has penned the script!
With Hashim Nadeem's name attached to the script, you don't need an introduction but a calendar; so that you know which day you will have to keep free for TV. He did wonders with Ishq Zah-e-Naseeb, was excellent in Raqs e Bismil, and his fans will be expecting the same routine here in Parizaad. Why is Ahmed Ali Akbar's face blackened here? Why is he called Parizaad? Why do people keep assaulting him? And why does a man with so low self-esteem has so many options when it comes to love? Watch Parizaad to find out all the answers to your queries!
And then there was that OST!
Composed by Waqar Ali, sung by Asrar and a music video that features shots from a drama shot by cinematographer turned director Shehzad Kashmiri, Parizaad has an OST that outshines all competition. It confuses the viewers who want to concentrate on the song with the visuals and the viewers who appreciate the visuals with the lyrics, as both are high-class and catchy. The performance of all the actors in these sequences is enough to make you forget every other drama that is currently on air, and just wait impatiently for what can easily be the biggest hit of 2021.