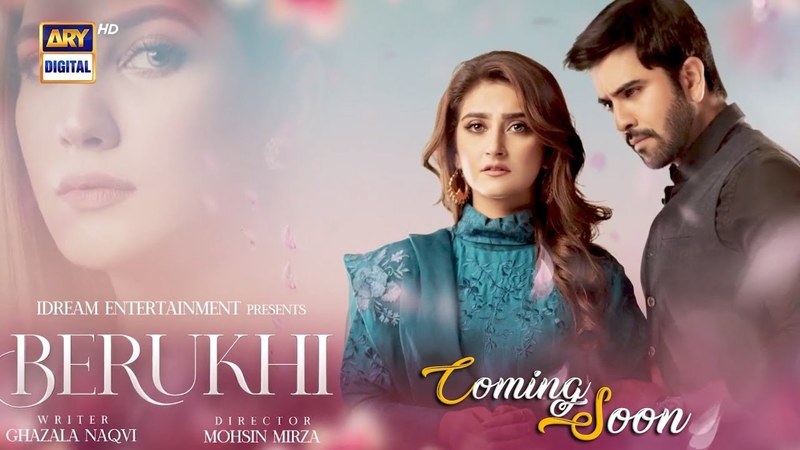 Pakistani dramas have been evolving in the last few years and that's signaled in a new era of entertainment where...

Pakistani dramas have been evolving in the last few years and that's signaled in a new era of entertainment where stories are bringing out narratives that are questioning society, its ills, and how the disparities continue to grow. One such drama to do this recently is iDream entertainment's Berukhi that debuted over the weekend.
Written by Ghazala Naqvi and directed by Mohsin Mirza, the drama stars Hiba Bukhari, Junaid Khan and Nazish Jahangir in pivotal roles where each represents a certain segment of Pakistani society. it largely starts with Sabeen, who as a character is represented through her simplicity, and a humble background, on which the whole narrative of the play moves.
The opening scene of the play shows an emergency case at the hospital. A girl has committed suicide and her poor and helpless father is seeking help from Maaz (Hassan Ahmed) who used to be the boss of the deceased girl. He settles all the case and pretends to be the saviour, which later comes to be untrue as it's revealed that he had ditched her by making fake promises of marrying her.
On the other hand, we are introduced to Maira (Nazish Jahangir) who comes across as an arrogant girl who doesn't want anything to happen unless she wants to it. We even find her creating massive drama over inviting her 'poor' extended family. That's where the crux of the episode comes through when it is shown that in fact, the family of that poor Taya (Noor ul Hassan), is where the story starts as he is father to Sabeen (Hiba Bukhari) – the lead character of the drama. Secrets are revealed and it is shown that Maira's father financially supports Sabeen's family financially.
Finally, we are introduced to the hero of the drama Irtiza (Junaid Khan), who comes across as a man of an elite household, where principles play many roles. His father gets a heart attack, and he is in critical state. But, overall, he's the character we're least given details of – as of now.
The episode ends with Maaz continuing to be his lecherous self, as he sets his eye on Sabeen, and even gets as far as getting his mother to trick Sabeen and get her to be engaged with Maaz.
There's a lot that happened in the first episode, but we bet there's a lot more happening soon. For now we're hoping for Sabeen to find out the truth and for her story to be one of power!
Till then, keep posted to find out more!