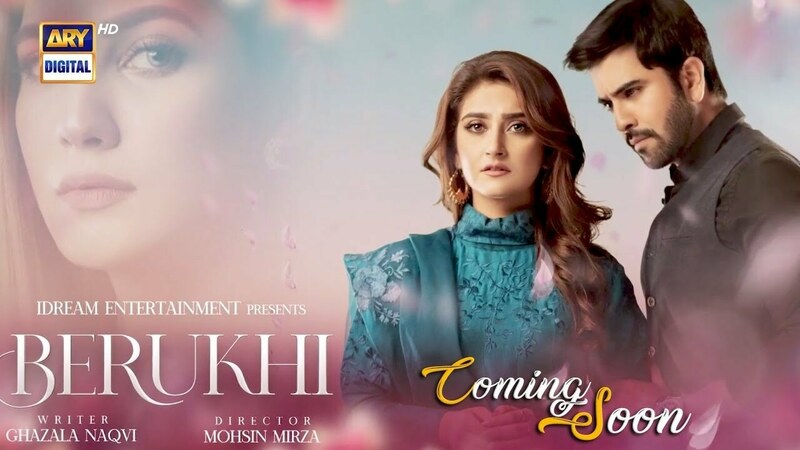 iDream Entertainmen't Berukhi is headed for a major twist

iDream Entertainment and ARY Digital's Berukhi seems to be heading towards a big twist in the upcoming episodes, and this episode proved it by the way the plot brought yet another meandering change into the narrative of Irtiza and Sabeen's budding but troubled relationship. Through drama, chaos and deceit, there was much more that took place this week!
Let's explore…
The episode starts off with us finding ourselves at the orphanage which seems to be playing a huge role in the budding or shall we say purported romance between Irtiza and Sabeen. We find the former there with his Aiya Jaan, where a child questions him over whether he was looking for Sabeen or not. Aiya Jaan, hearing her name, wonders who Sabeen is – leading her to get her resources to find out who exactly this girl is. She, of course, finds out with some details being incorrect.
On the other hand, we find out that Mansoor Ahmed is willing to divorce his wife, as Kamran comes and reveals it to his sister Nazia. She in turn, creates a lot of noise and drama where we see her crying and pleading for forgiveness in front of Sabeen's mother. Seeing this we see that Nazia is readily forgiven and Sabeen's mother even forces Mansoor to change his decision. Mansoor of course follows suit. Things seem to be looking bright for the ever-scheming Nazia.
At the same time, we find Irtiza finally revealing the truth to Sabeen about who he really is. While initially we see that Sabeen is taken aback by this, she understands why he lied. We see the two bonding even more – making us hopeful for Sabeen getting a bit of a happy future in front of her. However, alas, she is still engaged to the evil man that is Kamran.
We find Sabeen in a continuous thought bubble that revolves around Irtiza, but it seems the story has many new turns waiting for the two. Soon, it is shown that Irtiza finds out that his precious Aiya Jaan has gone to his alleged in-laws house to take his proposal.
What does this all mean for Irtiza and Sabeen, and what does the future hold? We'll have to stay tuned and find out!