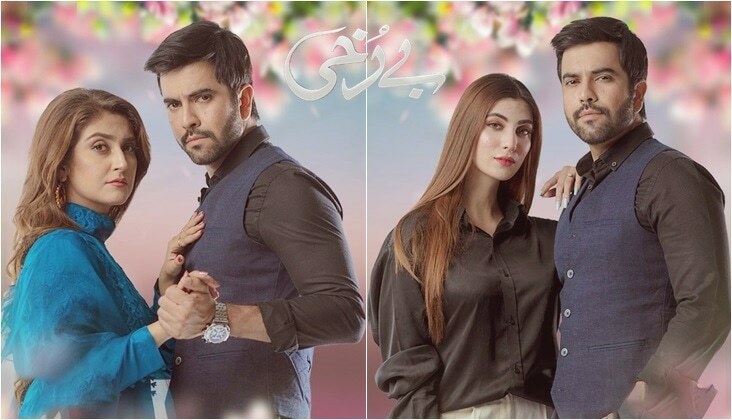 iDream Entertainment and ARY Digital's Berukhi has been reaching new pinnacles of entertainment each week with...

iDream Entertainment and ARY Digital's Berukhi has been reaching new pinnacles of entertainment each week with every episode and it seems the magic continues to keep fans fascinated with the budding romance of Irtiza and Sabeen. Last week, however, in a story of developing love, something tragic did occur that ended up keeping the audiences at the edge of their seats!
This week too, the saga continues where Sabeen, after almost being killed by a truck and hitting a rock when Irtiza pushed her out of danger, is still in a critical condition in the hospital. Irtiza, who can't stop blaming himself for this is visibly upset and worried. We even see him go to a shrine and pray for Sabeen.
On the other hand, the media seems to be getting nosey about the relationship between Irtiza and Sabeen. Seeing all of this, Irtiza finally opens up about his feelings, and once and for all tells the world about how much he loves Sabeen! This was truly a magical moment and one couldn't help but be in awe of just how much care he has for her.
Maira, who feigns innocence and pretends to be really worried about Sabeen in front of others, still hasn't stopped being evil. She even calls her uncle and asks why the plan foiled. Overhearing this, Nazish looks seemingly angry at her. One wonders why, though. Since when has Nazish cared about Sabeen! We even see her pray for Sabeen's recovery.
All of this proves that there is definitely something hatching in Nazish's mind and we can bet that it is a sign that there is a storm that is looming ahead. We even believe that she might be pretending because Sana is also present in the scene. Whatever it is, one can never be too sure with Nazish as she is as evil as her brother.
In the hospital, Irtiza continues to be worried, and we finally see him confessing all his real feelings to an unconscious Sabeen. He puts it all out, but will he get a response? At this point, we do see Sabeen's hands moving and then her eyes prove of her consciousness. While this is a moment to rejoice it also jolts Irtiza a bit over whether his feelings will be reciprocated or not.
Now, as things look slightly for the better, we wonder what new turns will come into Sabeen and Irtiza's life and story. Will the feelings be reciprocated? We guess we'll find out soon!