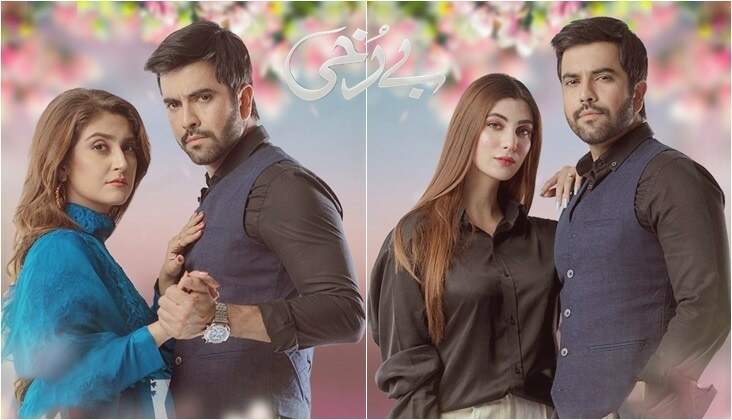 iDream Entertainment and ARY Digital's Berukhi is 18 episodes down and the buzz around it seems to not have...

iDream Entertainment and ARY Digital's Berukhi is 18 episodes down and the buzz around it seems to not have diminished even for a bit! From its actors Junaid Khan and Hiba Bukhari praised constantly to its production quality being applauded, the drama has a lot that fans cannot stop watching. Naturally, this week too, the episode remained high on the entertainment quotient once again!
Last week, we saw Kamran's mission to avenge his purported humiliation get to a pinnacle, and this week, only the inevitable could have happened – which it did. The episode starts off with Sabeen leaving for the orphanage house, which is often a place where she finds her solace and peace in helping others. Seeing this, it is none other than Nazish who taunts her about going as a ploy to meet Irtiza.
Maira on the other hand, continues on her evil streak and as we found out last week has even joined hands with Kamran to get rid of Sabeen in any way possible. She tells Kamran that Sabeen has left the house and this starts off the awful chain reaction. Kamran, being the evil man that he is, tells his hitman to finish off Sabeen by getting a truck to hit her so that there are no chances for her to survive. Fate, however, may save her.
Further in the episode, we see more darkness come out the character that is Aiya Jaan. We see her vitriol against Irtiza get worse and once again, she reiterates she does not want to see him happy at all. So much so, that she gets the house-help prepared as the woman who Irtiza should marry. One wonders how this would turn out, and how the family will react to this, but for now, it has turned into a worrisome situation at home.
As the story further progresses, we see the worst about to come true. As Sabeen goes to the orphanage and see Irtiza, she tried to avoid him. On her way back home, Kamran's hitman is ready for the job and speeds the truck towards Sabeen. Irtiza, in the nick of time, see this. He pushes Sabeen away to safety, but as fate would have it, she falls to the ground and hits a rock and gets critically injured. Irtiza thinks quickly and takes her to the hospital, but the damage seems to be quite critical.
How will all of this culminate and just what is written in the fate of Irtiza and Sabeen in the near future? We'll have to wait and watch to find out!