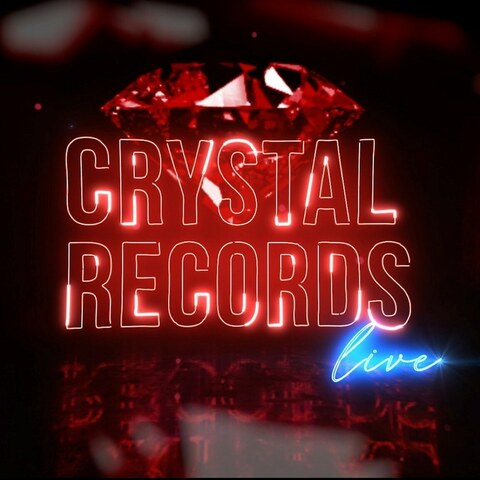 Consider a world devoid of music. It will undoubtedly appear to be bleak devoid of all charm. So, when Beethoven...

Consider a world devoid of music. It will undoubtedly appear to be bleak devoid of all charm. So, when Beethoven said, "Music can change the world," he was correct because that is exactly what happened during the Pandemic as it was music that united, uplifted, and served as a central component to educate people during such a difficult time. Music listeners and creators devised a variety of strategies to keep the music playing even when the world was in a state of despair and isolation.
Knowing how critical it was to bring about a revolutionary change in the Pakistani music industry, producer turned singer Adeel Bashir Baloch, along with his fellow Shiraz Ali, came up with a brilliant idea during Covid. There were not many record labels in the country, so they started their own record label and a platform to provide an opportunity for young and emerging talent to share the stage, collaborate, and create music alongside established musicians. The main concept was to bridge the gap between new and established names, as well as to pave the way forward by bringing the stage to our screens.
Any music-based show's success is heavily reliant on one factor: the music. As a result, the Crystal Records Live producers include those who helped Coke Studio, Nescafe Basement, and Pepsi Battle of the Bands succeed. Crystal Records Live is produced by Adeel Basheer Baloch, who is joined by Adeel Ali, Muhammad Ishaq Nazir, and Sohail Haider. Sohail Haider is known for producing some of the most popular Original Soundtracks (OSTs), such as Mere Qatil Mere Dildar, which won the HUM Award for best OST. Muhammad Ishaq Nazir and Adeel Ali played a huge role in the success of Coke Studio and the iconic band, the Strings.
Mustufa Zahid, the Jaswal brothers, the well-known Model/Actor Omer Shehzad, an emerging band of rappers from the streets of Karachi, Kaky Thousand, and a number of very talented up and coming singers are among the musicians who will perform on the show. Crystal Records Live has made a musical comeback for the industry, releasing music spanning from rock, pop, filmy, soft to folk genres.
Dil Mera By Arif and Sheraz: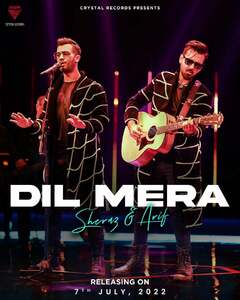 Following its release, the song became an instant hit on YouTube, amassing over 220k views in two weeks. Dil Mera has been written and composed by Sheraz, who also sang this heartfelt love ballad with Arif.
Sheraz and Arif are well-known musicians with a large fan base. The duo is best known and loved for their original single 'Teri Yaad,' which was picked up by Sony Music India for Indie Music and went on to become a huge hit, garnering over one million views on YouTube in just two days. It's a soft but extremely melodious number with heartfelt lyrics that tug at your heartstrings and music that makes you want to sway and hum along.
Dil mera is the perfect love song that starts softly with a tender swirl of guitar. This melodious track contains all of the elements that can make it a favorite for soft rock music fans. The entire song is so wonderfully pellucid that you can't stop playing it on repeat.
Mahi by Uzair Jaswal and Virsa Khan: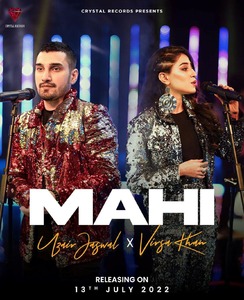 Crystal Records Live is showcasing phenomenal emerging talent and creating an opportunity for them to expand their fan base. One such performance on the show was by Uzair Jaswal and Virsa Khan who made us dance on Mahi for its adrenaline-pumping, catchy beat.
One of the popularly known Jaswal brothers, Uzair Jaswal is a renowned singer and songwriter who has sung some of the most popular hits. His musical journey and powerful vocals earned him both local and international appreciation and recognition. He is known primarily as Pakistan's youngest Rock Icon. 'Bolay' and 'Nindiya Ke Paar,' two of his most popular songs, were featured in Coke Studio. His first Bollywood song was 'Tere Bin Nahi Laage' for the film Ek Paheli Leela. Apart from proving his mettle in coke studio and Bollywood, Uzair has some of the biggest single hits to his credit which include 'Tere Bin,' 'Jaanvey,' 'Meree Rooh,' 'Bolay,' and 'Yaheen.'
Despite the fact that Mahi is Virsa Khan's musical debut, the way she has demonstrated her vocal ability and range in this foot-tapping number suggests that she is here to stay and rule. 'Akhiyan 'ich vas ja, vas ja Tu aa k mahi Dil vich tenu rakhna basa k mahi'
This is what will be playing in your head after listening to Virsa and Uzair's flamboyantly melodic song. This is the kind of rock song that can start any party, even if it's just a bunch of friends singing along in the car. The rhythm is pleasantly clattering and rather upbeat, with a well-balanced mix of music that never becomes overpowering.
Throughout the song, synth riffs, guitar strings, and bass plunges combine with powerful vocals create an eclectic beat that can fill even the most depressing place with electrifying energy. So, yes, Mahi is your next party song, and you should not pass up on such great music.
Doobne de by Hassan & Roshan ft. Natasha Baig:
Doobne de is the type of sufi rock song that is easy to become hooked to. It captivates and truly is a soul stirring, thought provoking ensemble that makes one feel a variety of emotions all at once. The track, sung by Hassan and Roshaan with Natasha Baig, is a musical gem that was also featured in the Ms. Marvel series for its sheer brilliance.
Hassan and Roshaan are a Lahore-based independent artist duo whose music is primarily based on Sufi themes with contemporary elements.
Natasha Baig is a name that has been making waves with her incredible singing abilities since appearing on Coke Studio, season 11 singing 'Shikwa, Jawab e Shikwa.' Her vocal range and distinct voice have won her fans all over the world. In 2013, she debuted on 'Cornetto Music Icons,' and she has since made a name for herself in the sufi rock genre with a number of original singles such as 'Ya Maula,' 'Kesaria,' and 'Tu nai Deewana Banaya.'
Doobne De begins with the mystical strumming of a banjo by Ustad Rasool Baksh and progresses into this marvellous fusion of instruments and vocal energy. The lyrics are meaningful and full of passion, truly lifting the spirits and engaging the listener to truly savor the essence of this beautiful rendition. Natasha Baig's voice adds soul to the song and literally brings it to life. Her voice's purity with rustic hints elevates the entire listening experience and strikes the right chords.
Despite its contemporary appeal, the addition of Banjo and Sufi alaaps transforms this into a trance inducing Sufi number that appeals to audiences of all ages.
While live performances, concerts, and shows are scarce, the show is triumphing, both musically and thematically, by showcasing some truly amazing musical talents to the digital world and music fans worldwide. Since its inception, music fans have been praising this melodic musical show.
Have you been following the show? Let us know in the comments which song is your favorite.