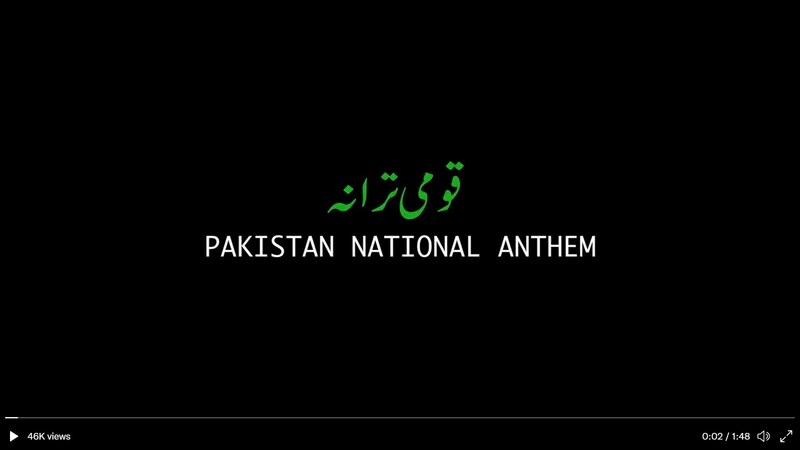 As Pakistan celebrates 75 years of independence, the Government Of Pakistan, released a re-recorded version of the...

As Pakistan celebrates 75 years of independence, the Government Of Pakistan, released a re-recorded version of the national anthem. After 68 years since its first recording in 1954, the national anthem has been sung by 155 singers, 48 musicians, and 6 bandmasters.
On August 14, 2022, to commemorate Pakistan's 75th anniversary of independence, Prime Minister Shehbaz Sharif released a re-recorded version of the National Anthem. The new National Anthem has the same lyrics and zeal as the old one, but it was recorded with modern instruments and technology. The new composition includes and incorporates Pakistan's various cultures and traditions. The inclusion of people from a wide range of languages, cultures, traditions, faiths, and identities who have called Pakistan home since the country's independence in 1947 adds to the country's need for unity.
Rohail Hyatt and Arshad Mehmood produced and composed the ensemble. Famous singers who sang the National Anthem included Zeb Bangash, Arif Lohar, Abdullah Qureshi, Taj Mastani, Fakhir Mehmood, Ahmed Jahanzeb, and Umair Jaswal. This historic recreation featured singers and musicians from across Pakistan, including Punjab's Arif Lohar, Balochistan's Abid Brohi, Sindh's Taj Mastani, Amrina representing Kailash, Gilgit Baltistan's Sidra Kanwal, and KPK's Sehar Gul Khan. The re-recording also includes 48 musicians from the army, air force, and navy bands, as well as a choir of 30 National Academy of Performing Arts vocalists (NAPA).
The performance was done with such care that the historical reverence and patriotic legacy, as well as the marching rhythm, were not lost. However, cutting-edge technology has made the mixing and fusion of multiple tracks containing various instruments and vocals more pellucid while remaining distinct.
NUM Films has also produced a flamboyant video featuring the new version as well as the rich culture, scenic landscapes, and an equal representation of all faiths and genders. The brilliant video depicting people from all cultures, parts of the country, occupations, ages and beliefs takes the viewer on a journey through Pakistan. The breathtaking views of the stunning peaks, rivers, seas, and architectural landmarks enrich the experience and demonstrate the diversity that exists in the country.
People praised the new rendition for evoking the same zeal and fervour as the original.
It is, however, critical that the same unity and coexistence be experienced by the country, which appears to be divided over insignificant differences. "There is no power that can undo Pakistan," as the Quaid said, and if such inclusiveness is implemented, Pakistan will undoubtedly reach new heights of success and prosperity. Pakistan Zindabad!