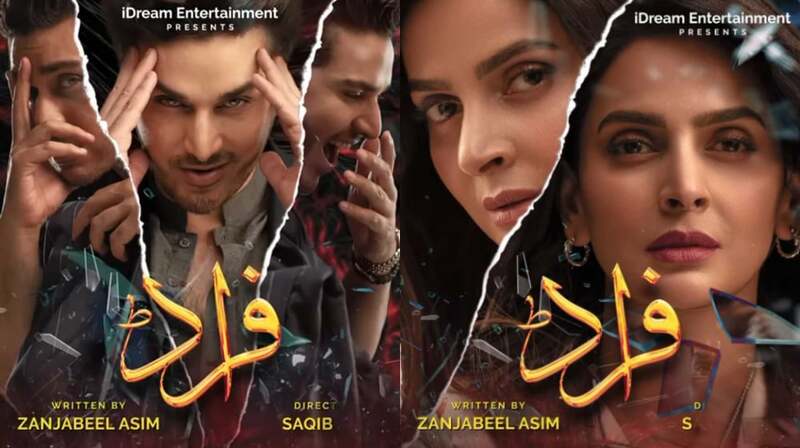 ARY Digital's Fraud becomes a thrilling watch with a major plot twist!

Drama serial, Fraud starring Ahsan Khan and Saba Qamar in leading roles is a thrilling watch which airs every Saturday at 8 pm. Khan plays the bad-boy Tabraiz who takes on multiple identities and cons women into marriage, he wins them over with his absolute charming personality and then commits the heist not only robbing them of their jewels, property and bank balances but also destroys their lives leaving them behind as divorcees.
Let's catch up on what's been happening on Fraud:
Maya moves to Lahore!
While Maya may want to stay as far away from Tabraiz as possible, it seems that fate is soon going to be bringing the two face to face with each other. Maya's father Nisar Sahab looses his job, the professor then gets another job in Lahore and has to move with his family in tow. Maya who had just begun her career as a designer was devastated to have to leave her job. She soon began her job hunt in Lahore and as fate would have it landed up getting a job at Shan's mother's designer boutique. The plot is finally coming together and we believe this is how the Shan and Maya's paths are going to cross each other. The latest episode shows Maya becoming a favourite of Shan's step-mother who is actively looking for a girl to marry him off to.
Tabraiz Woos Tooba Setting up Stage for his next Fraud
Tabraiz sets up yet another staged house for Tooba pretending its his and makes up a sad story about losing his father and having a threat looming over his head too. It was apparent he was roping her in since he planned on living off her money for the rest of their lives.
Shan and Maya's Face Off!
Maya has been tasked with designing a dress for Tooba who is extremely picky with her taste in fashion. Maya works all night to deliver her a winning outfit which Tooba then wears to her date with Tabraiz. Maya brings the dress home for Tooba to try and bumps into a very furious Shan who speaks to her in a crass manner. Maya is visibly confused and terrified of his behaviour.
Looking forward to the next episode where we see Shan's step-mom speaking to Maya about marriage, will Shan and Maya soon get married? Watch Fraud to find out what happens next.