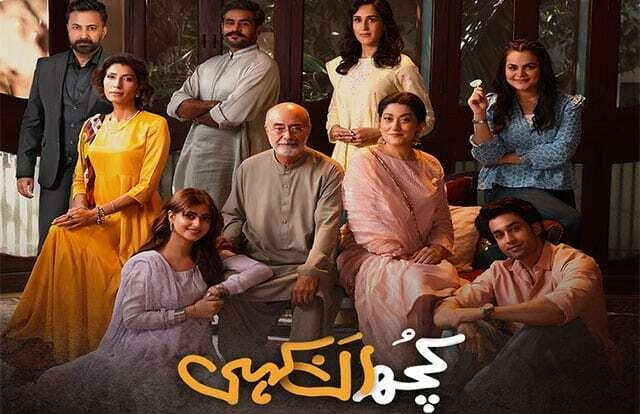 Will Asfar and Sehrish's partnership cause a rift between Salman and Aliya?

Asfar and Sehrish appear to be forming a partnership which will likely bring Salman and Alia's bitter rivalry back to the surface.
Agha Ji's House:
Deepak's father arrives at Agha Ji's house and yells at them, threatening to call the police and expose them for kidnapping his son. Salman shows up with the police just as he was ready to strike Shakeel, which leads to him being arrested. They release him after giving him a stern warning and informing him that he will either have to work or rot in jail.
It seems like Agha ji and family are eager to marry Sofia, and now that Thanvi has formally proposed, everyone is pleading with her to think about accepting his proposal.
Saif and Samia:
Samia is asked by Saif if she will support him in the event of a major problem. Samia replies, "why is that even a question?" He inquires, "Will you not even ask what the issue is?" She said, "No, we don't ask questions from people who are our own, we just support."
Asfar, Sehrish, Salman and Aliya: Asfar and Aliya talk about their objectives and the possibility of a partnership with Sehrish as Sehrish and Salman arrive. During the meeting, Salman keeps looking at Aliya. In their partnership agreement, Asfar wants Alia to include some of his own terms and conditions. Sehrish is asked by Salman to review the additions that Asfar has asked to make. She responds by stating that Asfar is her brother and that she is aware of the kind of terms he would have included.
Asfar asks whether she is scared of him. Aliya replies she is not scared of him at all. Later, he tells Aliya that one of her earrings has been misplaced.
Asfar's lawyer appreciates the fact that Asfar consented to a partnership with Sehrish. Aliya is questioned by Asfar about the second meeting's preparations, and he orders her to stand firm on all of their terms. When Aliya suggested that they might need to make some compromise, Asfar made fun of the fact that she is renowned for refusing to do so. Aliya's appearance strikes Asfar as a little dull and worn out, and he advises her to take a day off if she's not feeling well but she answers she's fine.
Aliya and Salman:
Salman is seen chatting to Aliya about some work-related stuff, but Aliya interrupts him by emphasising that we shouldn't bring work-related issues into our homes. Aliya mentions Asfar, but Salman responds with the same justification for not discussing work-related issues at home. Salman inquired about where she has dropped her earring as Aliya was walking away, to which she said, "Why do people notice so much?" Salman responds that not everyone notices, but those who pay attention and they want consideration in return. Aliya retorted by saying that they should pay attention but not mention while asking him to take a look at his socks.
When Salman's mother notices him grinning and staring at his mismatched socks, she inquires about whether he and Aliya are friends again. He gives a positive response. Upon hearing this she excitedly asks, should she go and finalise their rishta? Salman responds that she can once he builds his own house.
Shagufta: Shagufta informs her father that she would meet with Saif's mother to arrange her own wedding. Her father asserts that she is only acting in this way because of her stuborness and that she does not have the same interest in Saif.
Tania and Samia: Alia returns home bearing gifts for Tania and Shakeel for their outstanding work after their project received a jury award.
Samia receives a call from Tania informing her that a well-known fashion designer adores her jewellery and would like to meet her.
Samia visits the designer Tania mentioned and she is greatly impressed by what Samia creates. She even offers to pay Samia in advance in exchange for taking tools from her and using them to make jewellery.
What We Think? We enjoyed the episode and the direction it is taking by showing women standing up for their families and selves. Agha Ji, Shammo, Shakeel, and Sofia's witty banter is always funny, and we adore how everyone has such wonderful and appropriate comebacks without showing any disrespect. Even though we've been rooting for Salman and Alia, Asfar and Alia's love-hate chemistry has us torn between rooting for one of the two ships because we can't decide which one is our favorite. The scene where Aliya hands Asfar her pen, which she had been chewing earlier, and he just casually uses it while wiping it clean, was such a winner.
We are happily hoping that Samia will now take control of her circumstances and secure her place in Saif and Zareena's hearts. Salman's endearing gaze at his socks was simply too adorable to bear, and as we previously stated, we are still undecided about which team we are on. Are Salman and Alia or Asfar and Alia the couple you're cheering for? Post your response in the comments section.