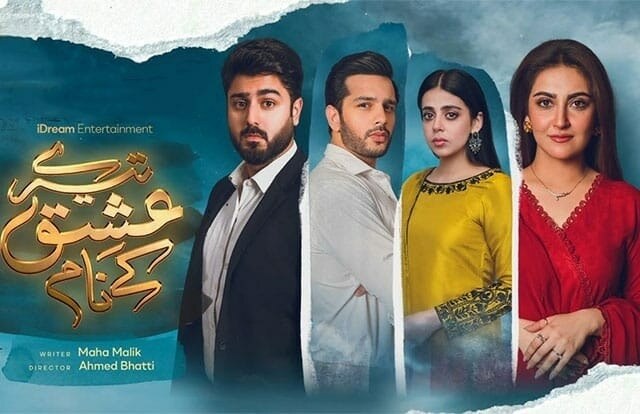 Captivating Performances and Surprising Twists: Tere Ishq Ke Naam Drama Takes an Unconventional Turn

ARY Digital's Tere Ishq Ke Naam starring Zaviyar Nauman, Yashma Gill, Hiba Bukhari and Usama Khan has become a fan favourite after the story has taken yet another interesting turn.
A dramatic plost twist occurred in the beginning which changed the course of the drama, poles apart from what we thought the story was from the trailers and promos we had seen. The audience was certainly in for a surprise when Azka and Altamash got married and turns out and a much bigger surprise seeing Rutba now falling in love with her cousin Khursheed after the two tied the knot.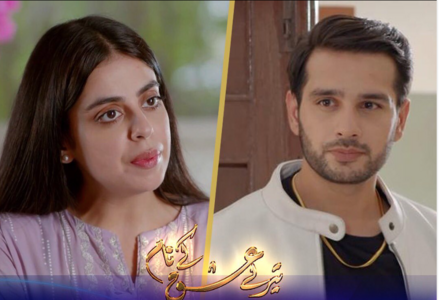 The story of love, hate and vengeance has released back to back impactful episodes that already have us hooked to this unconventional story! Produced under the banner of iDreams Entertainment, Tere Ishq Ke Naam is directed by Ahmed Bhatti and is penned by Maha Malik.
Rutba and Khursheed's Love Story Begins!
Airing on ARY Digital on Thursdays and Fridays, the latest episodes have shown how beautifully Rutba (Hiba Bukhari) and Khursheed (Zaviyar Nauman) have grown closer to each other and are exploring their relationship with each other. The stolen glances, the longing eyes and teasing each other without sharing their true feelings has been the highlight of the episode. We are glad to see their confessions of love in some way or the other and are looking forward to how they finally begin living their newly wedded lives.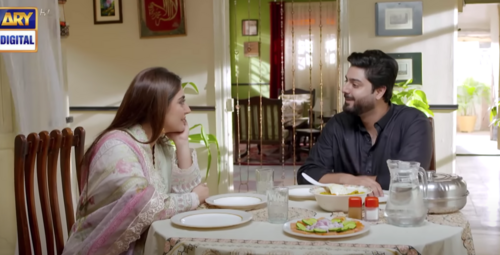 Has Azka Ended up Losing Altamash to Rutba after all?
Azka (Yashma Gill) has finally got what she wished for since she was a child - Altamash (Usama Khan), the love of her life and the man she desperately plotted and schemed for against Rutba. First she managed to rile up Altamash enough that he decided to divorce her just before their Rukhsati. Now that she is finally living her dream, it seems like things are not going her way as Altamash is now aware of her true intentions thanks to her sister who informed him of Azka and her mother Ronaq's (Nadia Afghan) devious plans all along.
Yashma Gill's Azka has us Impressed!
The recent argument between the newlyweds led to Azka being slapped right across the face by Altamash. He is definitely showing his true colours to her now that he believes he has milked her of all the properties in her name. With everything revolving around power, greed, status and wealth we are a little happy to see Azka leaving Altamash's house and demanding an apology from him instead of becoming the doormat that we thought she would turn out to be. From the girl who would simply do anything to please Altamash, we're absolutely loving how Azka has decided to take matters into her hands. Instead of keeping quiet against the domestic violence she has been inflicted with, Azka has left Altamash's home and has refused to bow down to him or his family.
Yashma Gill's powerful role as Azka in Tere Ishq Ke Naam is bringing the extra oomph factor to the drama. Her portrayal of the ruthless and utterly selfish Azka has left us impressed and we can't wait to see how she manipulates her way around Altamash now that the battle has begun between them!