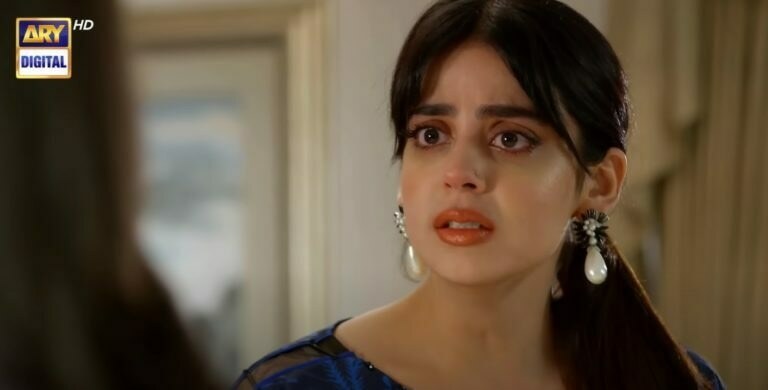 The Pakistani drama industry has long been celebrated for its captivating narratives. Pakistani dramas have often...

The Pakistani drama industry has long been celebrated for its captivating narratives. Pakistani dramas have often showcased important issues and have an array of themes and societal concerns. Tere Ishq Ke Naam on ARY Digital starring Zaviyar Noman, Hiba Bukhari, Yashma Gill and Usama Khan has created an impact on viewers with its gripping storyline and captivating visuals.
This drama is produced under the banner of iDream Entertainment, and helmed by the directorial prowess of Ahmad Bhatti, who has skillfully infused the storyline with brilliant visuals, enhancing the overall cinematic engagement. Tere Ishq Ke Naam is penned down by the lady with a golden pen, Maha Malik.
A Tale of Love, Betrayal and Revenge
The love story of the young and naïve Rutba head over heels in love with Altamash was slowly destroyed by her own cousin. Azka had always been jealous of Rutba having more money, power and most of all Altamash by her side. After a bundle of lies and malicious scenarios cleverly crafted by the diabolical Azka, Altamash finally married her for the properties that she would bring with him.
Azka believed she had won and had finally defeated Rutba as the poor girl was then married off to her maternal cousin, Khursheed (Zaviyar Nauman) who all made fun of since childhood. Yashma Gill's Azka has left no table unturned in her journey to making her character the most despised in viewers' eyes and she has managed to do it brilliantly!
The Tables Turn on Azka!
While Azka (Yashma Gill) basked in the glory of her pseudo victory, little did she know Altamash had simply married her for her property and not because he had any feelings for her. In a plot twist, Rutba finally realised Khursheed's true worth and is now toying around with Altamash giving him false hope of reuniting with him. All this time Azka who believed she had achieved everything she ever wanted was slowly finding out how she was constantly being used by Altamash and that she held no importance to him whatsoever. He was always in love with Rutba and has been pining for her ever since he left her at the altar. Rutba's devious play has turned the heat up as the narrative has audiences guessing Rutba's next ploy with every twist in the show.
As Azka gets a taste of her own medicine and everyone turns on her, is she going to lose everything she ever wanted against Rutba? Will Rutba once again become the owner of all the properties that Altamash and his family had embezzled from her beloved late father Mehr Ali?
Watch the next episode of Tere Ishq Ke Naam on ARY every Wednesday and Thursday at 8.00 PM.