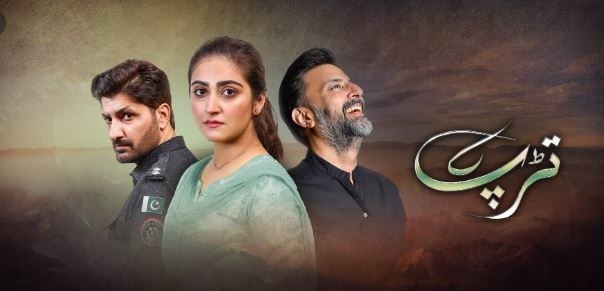 Here's our take on the new serial presented as a psycho-thriller!

After its first few episodes, HUM TV's Tarap became quite popular because of its characterizations, its relatability factor, and the return of Babar Ali, the man who helped steer Lollywood in the right direction in the 90s.
The first six episodes ensured that the viewers' attention didn't wander and everyone was all praise for the way how things were progressing. It was then that the drama lost its plot, moving from one genre to another, ending up in a zone where it is unsure of its identity. Is it a drama, a soap opera, or a waste of time, Tarap needs to decide its genre before the viewers lose their patience and switch to something else.
The Plot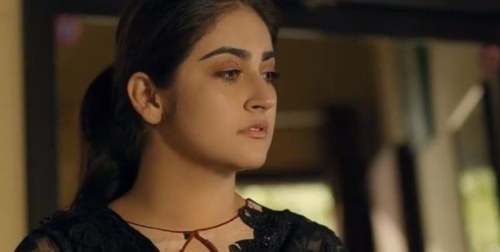 Tarap is about a middle-class girl Zunera (Hiba Bukhari) who is an aspiring writer and a good soul generally, but while no one knows about her writing feats, everyone in her house feels she is shrewd, manipulative , and extremely cunning. Whoever falls in love with her like Faris (Arez Ahmed) has to face the wrath of her elder brother ASP Adil (Syed Jibran) who divorced his first wife (Faiza Gillani) just because she was taking a stand against his idiotic rules and regulations. There is another sister Hania (Laiba Khan) who is the rebel of the family and with the arrival of the typical second wife (Beenish Chohan), Hania's character is gearing up for a battle. Add a helpless Nani, a typical sister (Lubna Aslam), a psycho lover (Babar Ali) who doesn't trust his wife (Nausheen Shah) and you have a drama that should keep you entertained.
The Good
Tarap was initially presented as a psycho-thriller featuring popular actors of today – Syed Jibran, Hiba Bukari, and Babar Ali. After a dozen episodes, these three actors have kept the drama exciting with their emotive acting and expressive presence; nobody but Syed Jibran could have pulled off the strict, protective brother of two sisters, and a man who couldn't tolerate anyone who went against his principles. Hiba Bukhari comes out as the bechari but since it's her Tarap, she might stay in that zone till the last episodes. As for Babar Ali, he may have aged gracefully into mature roles but his acting is still top-notch. All those who remember his performances from the 1990s have seen Tarap since it brings their favorite actor back on the country's premier drama channel. Be it his scenes with the beautiful Nausheen Shah or with their daughter, Babar Ali is on top of his game.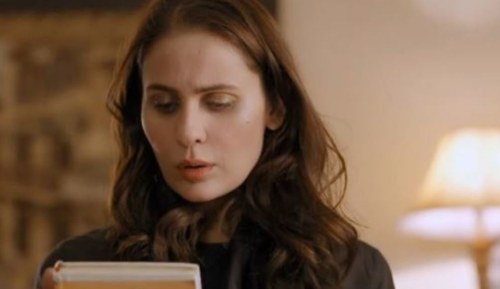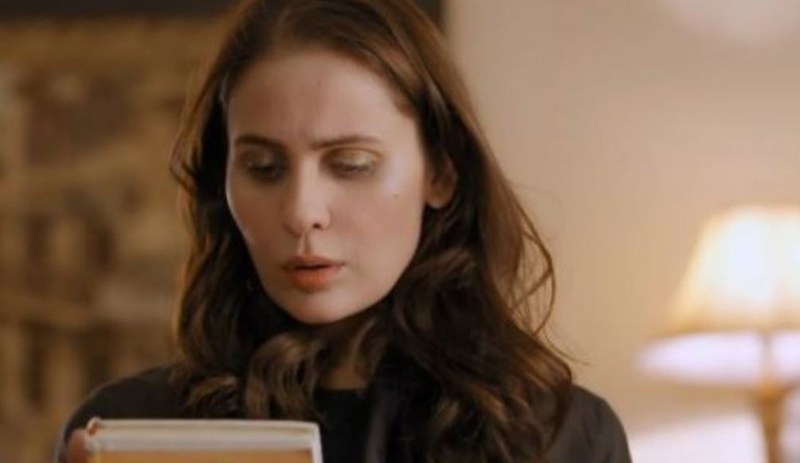 One must mention that Laiba Khan came out as the surprise package here; she not only looks like the sister most of us have in our households but also stays fearless despite living in a prison-like environment. One would have loved to have more scenes of Faiza Gillani and Lubna Aslam who are terrific actors wasted in minor roles, but that's how things work on TV. Sometimes you get the main role, sometimes you don't!
The Bad
Don't get me started on the Bad here … the worst thing about the drama is slow-motion Beenish Chauhan. Ever since her entry, I am compelled to press the fast forward button only to go back to find out whether her character said something remotely close to what normal people do. Sadly, she has disappointed every time I have pressed the rewind button with her over-the-top acting, borrowed expressions from an Indian soap opera, and unexpressive dialogue delivery. Then there is Arez Ahmed's Faris who looks like the mohallay ka ghunda but wants to marry Madhubala. How can a person who has spent time behind bars because the girl's police officer brother but still wants to marry her, and in fact goes to America to strengthen his prospects of doing what Suniel Shetty did in Dhadkan. The clueless Nani with just one expression and dialogue, and the handsome Jehanzeb Khan with the same problem help the sinking ship sink faster.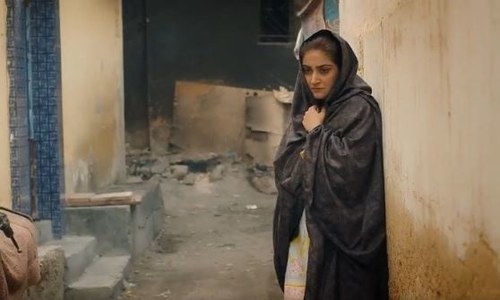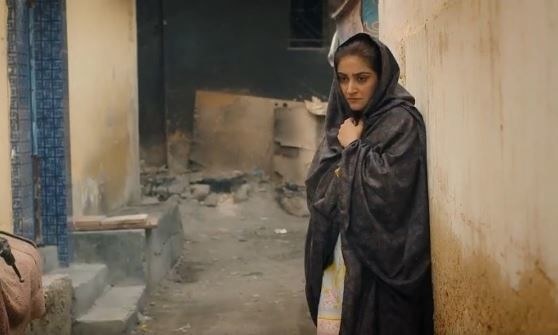 Every side character, be it that of Zunera's cook, Faris and Hania's friends, maid in Babar Ali's house, or the kid who plays Jibran's son needs to work on their performance if they are to stay in the world of prime time dramas. And yes, there is Saleem Meraj in the play although till the twelfth episode, he has appeared in less than 12 scenes. Let's hope for the best for Saleem Meraj's sake because he is not the kind of actor who would play such minor characters at this point in his career. Must be hiding from the viewers to make a grand entry in the coming episodes!
The Verdict: On The Ledge!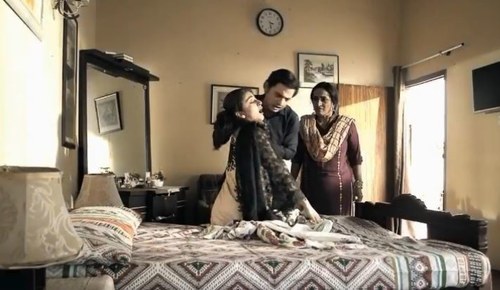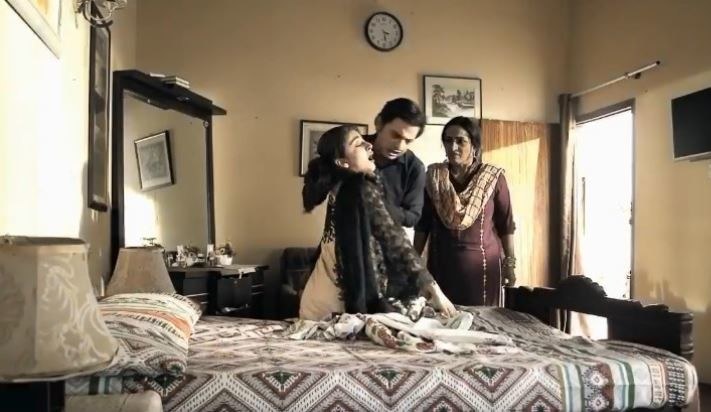 When you use time-wasting tactics to increase the number of episodes, when you switch genres to appease the viewers out there, when you insert twists like reading text messages or looking at call records (like the Indian Saas-Bahu dramas from the last century) and when you move away from the plot and decide to go the popular way, the loss is not the viewers' but the makers. If Tarap doesn't stop 'tarpaying' the viewers, they would lose interest and subsequently move to fast-paced dramas like Dil Ruba or everyone's favorite Ertrugul Ghazi that has more episodes than all of HUM TV's on-air plays combined.
Producer Babar Javed's name has always been associated with high-quality dramas and to watch his comeback project self-destruct is not an experience the viewers were expecting. It would be good for the play and the viewers if the drama starts entertaining like before, instead of going down the tried and tested road where there is an obsessive lover, a proud damsel-in-distress, an honorable savior, but no audience!