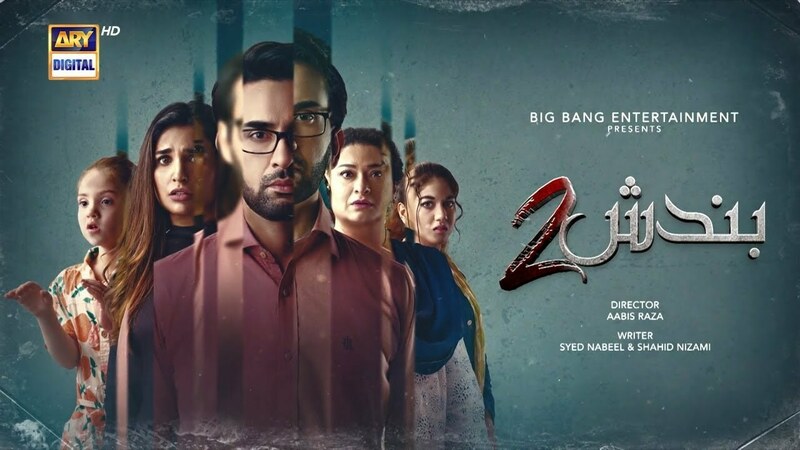 It looks like Manahil has been completely brainwashed, given how well Farahna Chachi's spells caused her to despise...

It looks like Manahil has been completely brainwashed, given how well Farahna Chachi's spells caused her to despise Ahmer and reject his proposal.
Sameer and Wania are still attempting to absorb what Baba Saein has told them about Humaira. Wania insists that Humaira may have taken those actions out of love for her son, even though Sameer is persuaded that his mother could never adopt methods as severe as black magic. Sameer then questioned her, asking if his mother didn't love Wania equally. Wania responds that she believes Humaira conceals information from them and that she was aware of Rabail's employment at Armaan's workplace since Farhana Chachi had informed her of it. Sameer continues to assume that Farhana is the source of every disagreement, but Wania disagrees since she sees Farhana as a true relative who has stood by them ever since they came to Karachi.
After they got home, Humaira told Sameer that Samina would be coming with Manahil's proposal the next day since she and Jamal believed that they needed to at least make it official that Ahmer and Manahil are engaged. Sameer urges Humaira to do as she pleases since Ahmer is a good lad and expresses happiness and satisfaction with the proposal.
Rabail is certain that Irsa is responsible for Hassam's medication going missing just when they needed it. She even informed Hassam about it, but he refused to believe her since he believes Irsa is incapable of doing such a thing. Rabail dreamt that someone was trying to get into her room. When Rabail went outside to see who it was, she saw Irsa standing still. When she called her name, Irsa rose into the air and grabbed her. Hassam tries to reassure Rabail that it was all a dream as she wakes up screaming. She seems paranoid, and Hassam advised taking her to visit his psychologist since he might be able to help. Later, when Rabail was in her room, the same thing that she had dreamed of began to occur, and someone attempted to forcefully open her room's door. When she asked who it was, no response was received. When Rabail stepped outside to look who it was, she saw Irsa go downstairs. She pursued her, but she was standing motionless with her back against the wall. When Rabail approached her once again, she jolted back to consciousness as if she had just been awakened. She denied having gone to her room when Rabail inquired whether she had come, and she invited her to join her in watching television instead.
When Hassam returned from work, Rabail informed him all that had happened and how Irsa had been utterly ignorant of sleep walking. Rabail suggested that it may be Irsa who need therapy for mental illness rather than her. Hassam reprimanded her, asking how she could be doing all this when she was the one caring for and looking after him before their marriage.
Samina and her husband had come at Humaira's home for Manahil's proposal, but Manahil appeared unlike herself. She approaches the visitors and requests that they go if they are done meeting each other. This angered Jamal bhai, who then threatened to divorce Samina if she ever dared build relationships with or maintain contact with Humaira's family. Shocked by what Manahil just did, Humaira and everyone else are extremely disappointed with her. Humaira is really upset with Manahil's actions and how she embarrased them all. When Sameer questioned Manahil about why she did that? She said that Ahmer wants to treat her like she is his property and is extremely possessive, exactly like his father. She was reprimanded by Sameer for insulting the visitors who had come to their home for a proposal when there should have been a better way to refuse.
Everyone is quite upset over what occurred, especially Humaira who lost Samina, her only friend, as a result of Manahil. Humaira refused to speak to her at all whereas Farhana came off as really compassionate and concerned towards Manahil. She was informed by Manahil that Ahmer is very insecure and that he doubted her character since Armaan was at her house when she was alone and Ahmer was envious of this. This presented Farhana with the ideal chance to tell Manahil that Armaan truly likes her and that her son is not at all like Ahmer. Farhana told Humaira that Manahil had done the right thing and that Ahmer was character assassinating Manahil and asked her to tell Armaan never to visit their house.
Later, Manahil phoned Armaan to let him know that despite their shared feelings for one another, she had rejected Ahmer's proposal. She referred to him as Armaan rather than Armaan Bhai. A few pages from an old diary that likely belonged to Humaira's late husband are torn out by Hoorain. Hoorain was ruthlessly tearing through the pages of the diary when Humaira saw her. She scolded her but Hoorain, who appeared possessed at the time, started crying and told Wania that her grandma (Humaira) had hit her. Poor Humaira had no choice but to defend herself by claiming that she had simply scolded her; still Wania was convinced that Hoorain really was slapped by Humaira, asking how a little child her age could possibly lie. When Sameer got home, she noticed Hoorain sobbing and enquired as to what was wrong; when she informed him that Humaira had beaten her, he stormed out of the room in rage.
The episode resembled more of a soap opera with saas bahu politics and entertaining family drama. There weren't many spooks to send chills up our spines. The only terrifying sight was of Irsa bhabi dangling in midair with a frightful expression on her face. However, we are really sad that Humaira is being treated this way. Why, earlier when Hoorain refused to draw on the wall and Wania accused her of doing so in front of Sameer, did she disregard the fact that she had lied previously as well? It appears like Humaira will have a difficult time in the next episodes and that Farhana will ultimately be successful in breaking the family. We can only pray that a miracle happens and they come to understand that it was all Farhana's doing, and we pray that this occurs before Manahil marries Armaan and the drama turns into a soap opera. What are your thoughts on this? Post your response in the comments section.