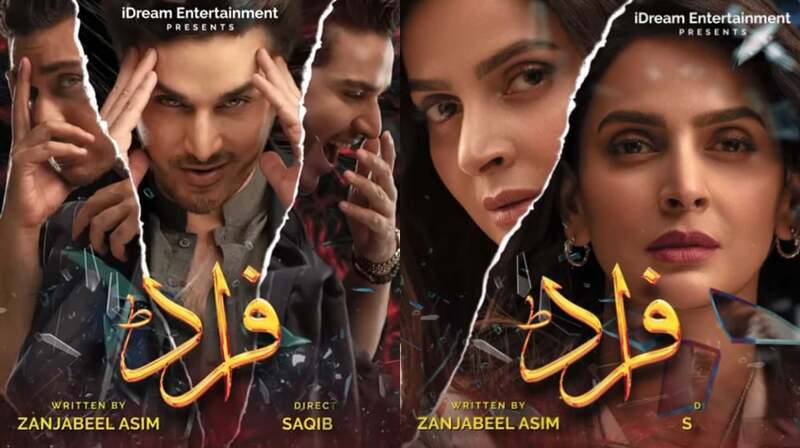 Ahsan Khan and Saba Qamar starrer Fraud is a thrilling drama that has us at the edge of our seats. The biggest con...

Ahsan Khan and Saba Qamar starrer Fraud is a thrilling drama that has us at the edge of our seats. The biggest con has just taken place and has ruined the life of Maya aka Saba Qamar and her family. Starring Ahsan Khan and Saba Qamar in leading roles, veteran actor Mehmood Aslam and Mikael Zulfiqar, drama serial Fraud is one drama that is on our must-watch list!
An iDream production, Fraud has a one of a kind plot that has the audiences hooked since its first episode. Ahsan Khan as Tabraiz is playing the antagonist and we have to say, as much as we love Khan in his boy next-door roles, his performance as the ultimate 'baddie' in Fraud has us in awe! After his super-hit performance in Qayamat, Khan has once again played the role of a fraudster who becomes an impostor and lures women into marriage only to rob them off their property, jewellery and other valuables and disappear into thin air with his parents in tow!
After Maya and her parents discovered the truth about Tabraiz and his family and finally came face to face with what had actually happened to them, Maya has been inconsolable and has fallen ill, Saba Qamar has nailed her role effortlessly. Her performance during the last few episodes have been outstanding to say the least, from her dialogue delivery to her expressions, her versatility shines through leaving us in tears during some intense scenes. Our hearts broke when Mehmood Aslam (Nisar Sahab) and Maya sat on the stairs having a father-daughter heart-to-heart moment.
While Tabraiz had been missing in action in the last episode, we're glad to see his see him back on our screens this week. A sick and broken Maya is devastated and cannot fathom the worst that has taken place in her life, whereas, Tabraiz is seen roaming around the streets of Lahore care-free and as happy as can be! And why wouldn't he be happy? He's just pulled off a heist where him and his family were able to lure Maya's father into marrying her off to Tabraiz in a hurry not giving them time to think things through. As the episode headed towards the end, Tabraiz's story slowly came to light where we were told about his past. The fast-pace of Fraud is what makes the story an interesting watch, now that the trio has all the loot from Maya, they are now moving towards their latest 'shikar' and will soon be working towards trapping her family into their web of lies.
Will Maya marry her cousin and move on from the terrible incident that has turned her life upside down or will she be walking the path of vengeance? Watch Fraud to find out!