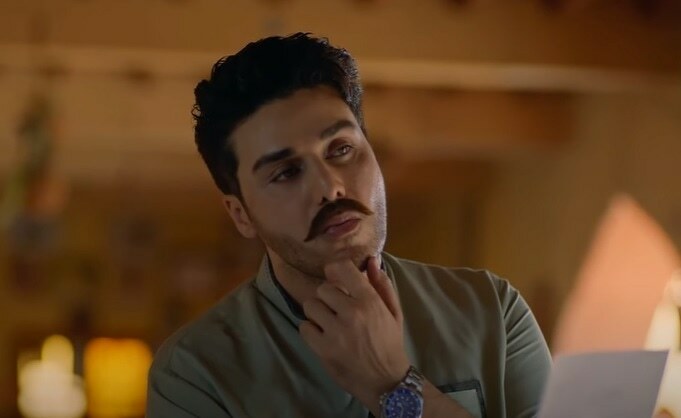 ARY Digital's Fraud has amped up the TRP's with bac-to-back power packed episodes!

Ahsan Khan and Saba Qamar have paired up for ARY Digital's 'Fraud', a thriller full of drama, action and emotional turmoil has us at the edge of our seats! Playing the antagonist in the drama, Ahsan Khan' 'Tabraiz' is part of a gang that carries out the biggest fraud ever! Tabraiz is joined by Seifee Hassan and his madam played by Annie Zaidi who act as his parents. The diabolical trio have managed to fool parents of girls into marrying Tabraiz and transferring their wealth in his name after which the three vanish into thin air.
Let's discuss how the last two episodes of Fraud have unfolded:
Mehmood Aslam Steals the Show with Power-Packed Performance!
The biggest con has just taken place and has ruined the life of Maya aka Saba Qamar and her family. The last two episodes have placed veteran actor Mehmood Aslam in the limelight, his performance has bowled us over and boy oh boy are we glad to see him in a more serious role outside of his Bulbulay act. From him going into an absolute shock after his nephew Nayel refused to marry Maya at the last minute to the emotionally draining scene that took place in the hospital where he cut off ties with his only sister. He delivered a power packed performance that definitely moved us to tears.
Tabraiz and his family of cons prepare for their next target!
While Maya suffers one consequence after another, Tabraiz and his family have their eyes already set on their next big prey in a Punjab town, a divorced girl whose parents are frantically searching a groom for. Tabraiz has moved in to a 'haveli' and the trio has already begun eyeing their hunt. Posing as wealthy landlords they have already ensured to have the girls' parents interested in Tabraiz without even meeting them. Will this girl be the one that will change Tabraiz? We'll have to wait and watch as the drama unfolds!
Mikael Zulfikar's story in Fraud Still has us confused!
Another storyline moving in parallel to Maya's is Mikael Zulfiqar's, a divorced man with a child, his wife has custody of his daughter but has now left her with him in order to marry someone else. He has a manipulative step-mother and step-sister who pretend to want the best for him but are secretly plotting ways to make his life miserable. Will Mikael and Maya's paths cross in the drama? If so will this be another compromise for Maya? Fraud's unpredictable plot has us guessing on what's coming next!
A New Entry in the drama shakes things up!
Talal the police officer who was once Maila's classmate in school and was an ex-student of Nisar Sahab has entered the story at a crucial point just as we saw Tabraiz and Nayel both exit Maya's life. While we believed he was going to be Maya's next love interest it seems like he is interested in Maila and has the biggest crush on her. A sneak peek into next week's episode shows his mother ask for her hand in marriage for Talal. The shock on Nisar sahab's face is evident and we can't wait to see what happens next.