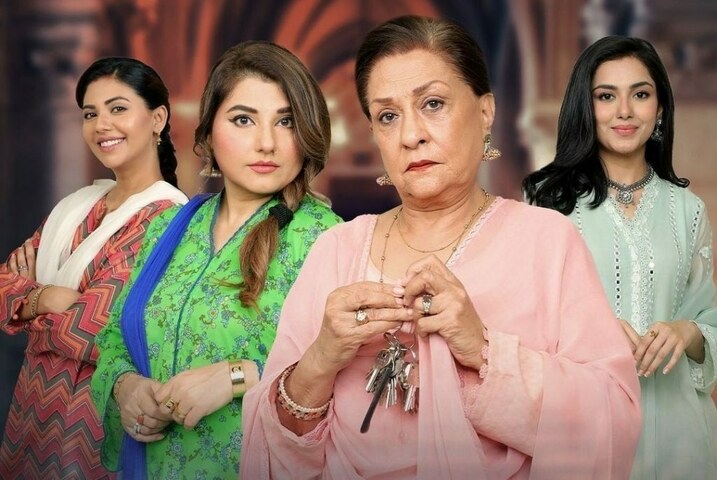 ARY's Baby Baji reaches its climax, ruling the 7 PM time slot on television!

iDream entertainment and ARY digital's blockbuster drama serial Baby Baji's success has been making waves over social media. The drama serial has received immense appreciation, praise and love from fans all over the world. Garnering over 500 million views on YouTube, Baby Baji has emerged as the ruling drama of the 7 PM time slot in 2023 with the highest ratings (TRPs).
In a recent interview on Voice of America Urdu, Baby Baji cast members, Pakistani actress Sunita Marshall and veteran star, Samina Ahmed revealed some interesting information about the ongoing sensation that is Baby Baji with interviewer, Omair Alavi.
Essaying the role of Baby Baji - Samina Ahmed described the show as a must watch for everyone and mentioned that she was not expecting it to be a superhit and an overnight success. The veteran actress spoke about the basic struggles of daily life shown in the drama and believed this is what caused it to be relatable to everyone watching the show. The Ms. Marvel famed Ahmed spoke about the difference of working in a Hollywood show and then back to Pakistani shows and said,
"I am honoured to have worked for Ms Marvel, but this is home and I love working here for my country."
Baby Baji's Samina Ahmed shared the difficulties her character had to face while being bounced around each son's home and gave a special message to all the viewers,
"It is important to take care of old parents, do not make them feel like they are unwanted and a burden."
In conversation with the talented model and actress Sunita Marshall, she explained why and how she chose the role of 'Asma' alongside her off-screen husband Hassan Ahmed who also plays her on-screen husband Naseer in Baby Baji. The duo on-screen has a turbulent marriage and have not been happy since day one of their union. Sunita mentions how she was offered the role 3 days prior to shooting and she chose to say yes due to the amazingly written script and interesting dialogues that resonated with everyday joint family living.
Baby Baji's 'Asma' has been loved for her resilience, calmness and patience, having a horrible husband like Naseer and still having an ever-smiling face, she may be playing the bechari bahu in Baby Baji but Asma standing up for herself by becoming independent has been the highlight of the show.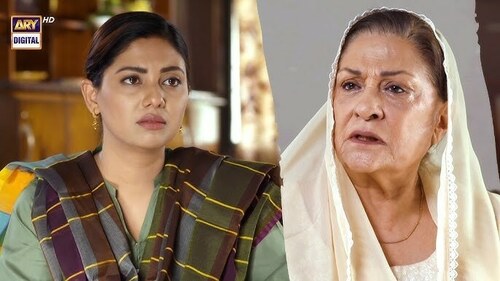 Sunita Marshall believes the secret to the successful run of the drama has been how relatable the content has been to real lives, she says,
"The dialogues are written in a way that everyone can relate to them, everything has been discussed on the show from daily struggles to political issues to societal ills. The public has found it highly relatable and loved it."
Marshall is definitely correct about this, Baby Baji resonates with all those who live in a joint family system, from a bechari bahu like Asma to a terror like Azra, each character present on the show has reminded us of someone in our family or surroundings.
Sunita further adds,
"Instead of a hero and heroine and supporting actors, Baby Baji has no such hierarch, there are no lead actors, each character has their own part and role to play and portray with each one's story arc just as important as the rest."
While it may seem like a drama that is a run of the old mill, seasoned actress, Samina Ahmed believes a stark difference in Baby Baji is the importance the men have in the family. They have their own thought process and role to play, she adds,
"The men in Baby Baji are not just listening to their mother or their wives, they have their own part to play."
Sunita lastly sends a message to all the women in difficult marriages,
"Every woman in Asma's place needs to learn from her and become as strong and independent as her."
The final episode of Baby Baji airs tonight at 7 PM only on ARY Digital.