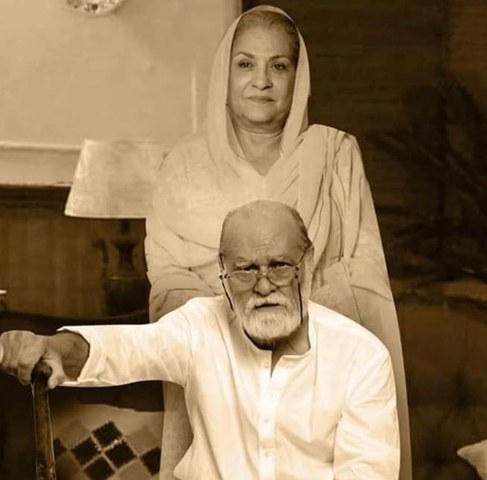 The adorable newlyweds, Manzar Sehbai and Samina Ahmed have fans swooning with their cute moments on social media!

Bol's Manzar Sehbai has fans gushing over his latest snap with his wife, fellow actor Samina Ahmed. The adorable couple got married during quarantine, but their relationship seems to be flourishing, to the delight of fans and friends from the industry alike!
The Alif star shared a moment with his 'soulmate' at the beach, where him and Dukhtar's Samina Ahmed enjoyed the weather and each other's company. As soon as the picture was up, it was spready all over social media, with fans and admirers of the love story appreciating the happy couple!
In a time where COVID-19 news is being circulated across social media constantly, Manzar Sehbai and Samina Ahmed are a welcome beacon of hope and joy, bringing along a breath of fresh air with their sweet and touching messages through their social media.
The two tied the knot at an intimate wedding ceremony on April 4th, 2020. They not only set an inspiring trend by were congratulated by members of the fraternity and friends alike, who were overjoyed by the adorable news, making them currently one of Pakistan's favourite couples!