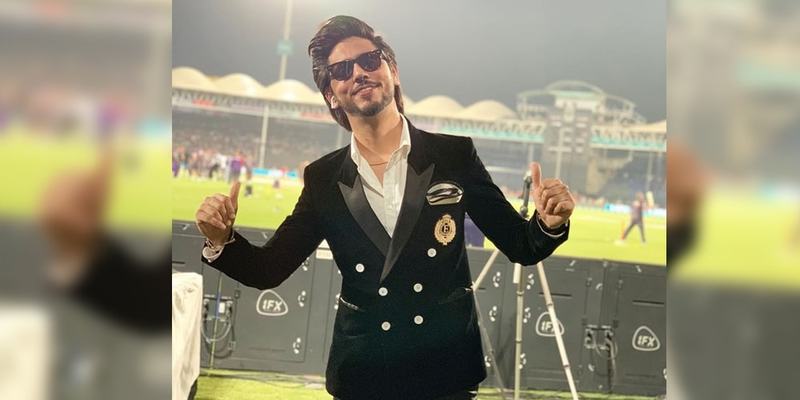 PSL 5 opened with a bang yesterday, and what followed was a meme fest. Godil is known for his overly enthusiastic hosting, but this is exactly what got him caught in the trolls.
The opening ceremony of season 5 of Pakistan Super League was held in National Stadium Karachi, and Godil soon became the target of online trolling. When matters got out of hand, he responded to trolls:
Two thumbs up for all the people who are trolling me and trying to mock me just because of pure jealousy and can't digest how someone can reach till here. Thank you for all the love, hate, respect, disrespect and support!! In the end: Mehnat kar , hasadd na kar!
The host appeared on Samaa Digital to address the merciless trolling. He said:
No! It's not funny anymore. I cannot appreciate it any further.
He also confessed that he had no idea he had gone live, during the warm-up session at the ceremony. To make matters worse, his number was leaked by someone on social media and since then he has been receiving text messages and calls.
He talked about how this was all not fair, and that fans or haters had no right involving his family in all of this. Ahmed Godil is a man of many talents, a host, VJ, RJ, actor, and model. He has done his graduation from Iqra University and post-graduation from SZABIST. He has previously hosted FebFest and Karachi Eat.