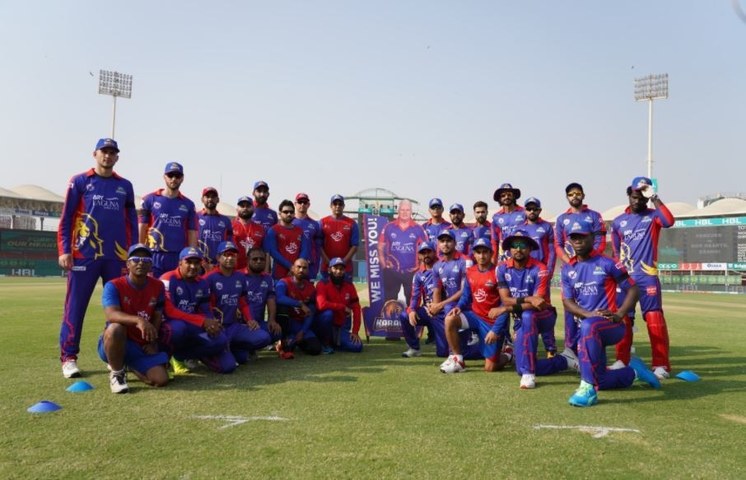 Celebrities have taken to social media to show support for their favourite teams amid the PSL final yesterday!

With the ongoing cricket fever due to the Pakistan Super League going on recently, the final match between the Karachi Kings and Lahore Qalandars was atop everyone's radar, as the teams share a popular history in going head to head with each other.
Ultimately, the Karachi Kings emerged victorious, with the PSL's social media commending their efforts as well as the Man of the Match himself, Babar Azam! In fact, the ace batsman also took to twitter to pay homage to the late coach Dean Jones with a sweet message.
Celebrities supporting both sides including popular artists such as Ali Zafar and Soneya singer Asim Azhar, tweeted about the aftermath of the match in a tactful way, with both celebrities congratulating either side.
Zafar also posted, taking a diplomatic stance, 'Lahoriyo, Bhaee bhee Lahore se hai, laikin prediction prediction hoti hai. Is mein jazbaat ka koi amal dakhal nahin hota. Pichle 4 seasons ki bhee check ker lo. In the end we are all Pakistanis. Enjoy the life kero.'
Asim Azhar also shared a touching message commending both teams for their performance in the PSL, which took place in Karachi yesterday. Although the musician was overjoyed at Karachi's victory, he congratulated Lahore on their play and proposed that there should be a Karachi versus Lahore final every year.
A-list celebrities at the scene celebrating the Kings' victory with Salman Iqbal himself included Humayun Saeed, Aijaz Aslam, Bilal Ashraf, Adnan Siddiqui and Farhan Saeed among others, who shared snaps from the National Stadium where the match was held.
Mehwish Hayat, Ayesha Omar, Fahad Mustafa, Faysal Qureshi and Shaniera Akram also congratulated the Karachi Kings on winning the PSL 5 trophy. The victory is big for Karachi but even better for Pakistan as Karachi vs Lahore provided stellar entertainment needed for avid sports lovers and fans alike, who need good energy flowing during this gloomy time of COVID-19 blues.
Congratulations to the Karachi Kings on their amazing victory as the Lahore Qalandar's put up quite the fight!