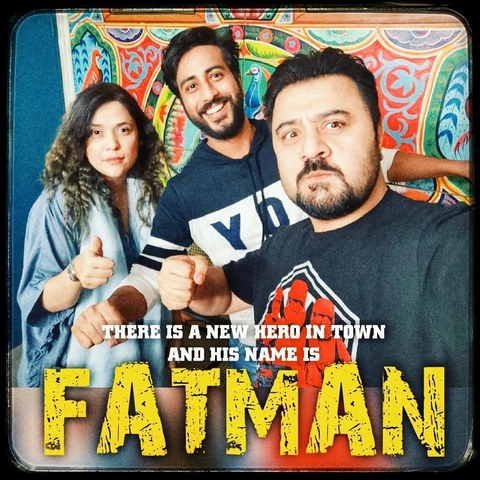 The shoot of the film has been postponed to ensure the health & safety of all.

In response to the 'social distancing' measure taken globally to prevent the spread of the Coronavirus, Filmwala pictures have postponed the shoot of 'Fatman'. Given the exponential increase in the number of cases within the country, this seems to be the right course of action.
The filmmakers, Nabeel Qureshi and Fizza Ali Meerza announced this on Twitter yesterday. Qureshi tweeted:
"Surrounded by concern regarding COVID-19, We at FilmWala Pictures have made the decision to postpone the shoot of our film "Fatman" We take the health and safety of our crew and actors seriously, In the meanwhile let's pray for a healthier and safer world #coronavirusinpakistan

— Nabeel Qureshi (@nabeelqureshi) March 17, 2020
Fatman, a superhero movie featuring Ahmed Ali Butt in the lead was scheduled for release this year. Another film under the same production banner 'Quaid E Azam Zindabad' remains on the original release plan of Eid Ul Azha 2020 InshaAllah.
In the wake of the ongoing COVID-19 pandemic, it's best that we do as instructed to ensure the safety of everyone alike. Stay safe y'all!