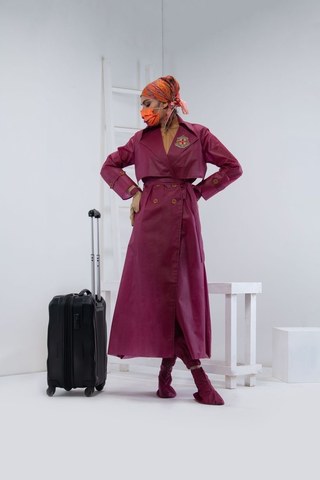 Iconic designer and pioneer in the world of fashion, Shamaeel Ansari, has made waves in the world of fashion.

Winning the accolade for best 'Original Products', the House of Shamaeel has checked off all the boxes regarding what it takes to start a fashion revolution. Creating a smart yet chic line of wearable clothing, the designer has managed to orchestrate a vibrant fashion take off!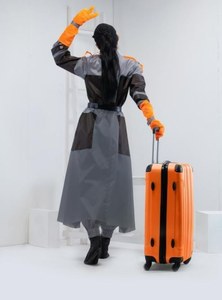 The New Normal may be diffusing into what we recognise as our daily lifestyle, but Shamaeel has taken the style game up a few notches with 'MASQUER-AID'. With a vision and forward-thinking execution, the fashion guru presents a collection we would want to wear while observing safety precautions! From breathable fabric to colourful masks, nose pins, gripped pants, certified filters and the full Personal Protective Equipment (PPE) ready to battle any sign of infection - with poise. Vibrancy contrasting with solid deep tones make for a statement look, donning gloves to go with head and shoe covers; the whole look speaks for itself, staying true to its namesake.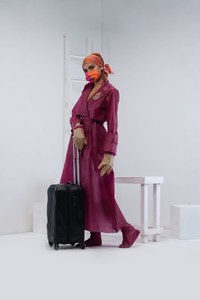 With the safety masks displaying themselves at the virtual fashion show 'Catwalk Cares' one could not help but be excited to see what Shamaeel Ansari had planned next, and it's a more than pleasant surprise! The transition to the New Normal and eventually 'back to normal' poses the question, and quite a few pressing concerns about maintaining safety and Standard Operating Procedures (SOPs). Using a modern mindset, the House of Shamaeel has designed a marvellous array of trendy, contemporary and fashion-forward outfits! Not only planning for what looks fantastic, but keeping in mind the current global situation with a stylish twist!
Shamaeel Ansari has managed to bring safe fashion to the front cover, with 'MASQUER-AID' representing a fun and trendy look of the season, with a futuristic edge. Not only do these designer suits give us a tailored edge, but they do so while being responsible and luxurious. The line showcases a smart, dignified and fashionable diva, ready to conquer any obstacle!