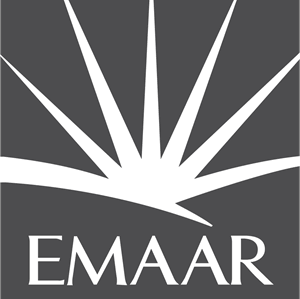 The Covid19 global pandemic has caused devastating circumstances and left the world reeling in its wake.

The catastrophe continues to impact the economy across the world and threaten lives and livelihood. With the economic activities coming to a standstill, both sales and production have been terribly impacted, the consequences of which will continue for the next several months.
Analysts have warned that Pakistan could face a serious economic crisis resulting in massive layoffs throughout the economy. According to a report of Dun & Bradstreet Pakistan, Coronavirus is expected to take a heavy toll on the workforce, part of which was already struggling to make ends meet prior to the spread of the pandemic, as the proportion of people living below the poverty line is projected to double. "Wholesale and retail trade is expected to witness the highest layoffs of 4.55 million people, thus, the poverty rate in Pakistan can increase from 23.4% to 44.2%.
Another report by three renowned economists belonging to the Planning Commission's think tank: Pakistan Institute of Development Economics (PIDE) including Dr Nasir, Naseem Faraz and Mahmood Khalid in their research paper "Sectoral Analysis of the Vulnerable Employed COVID-19 and Pakistan's Labor Market" has predicted "The most hit sectors in Stage II are wholesale and retail trade, agriculture, manufacturing, and transport and communication. The vulnerable employment is high in these sectors and they are also more sensitive to lockdown. Based on the estimates, we assume the proportions of layoffs for Stages I, II and III would be 10% 50% and 60%, respectively".
In this bleak scenario where every business no matter how big will be short of cash soon to pay salaries - we analyze international and national companies which have come up with alternative methods to try and forestall these mass layoffs by going for an "All in it together approach" – i.e Salary cuts for all to save all jobs. The most important part of this is owners and top managers taking the biggest cut themselves as a show of solidarity.
International companies such as Emaar Properties, Dubai's largest publicly-traded developer, has cut executive and staff salaries up to 50% amid the corona crisis. The Property giant has taken these safety measures to safeguard jobs and not letting the deadly virus rob people of their livelihood diminishing aggravating anxiety and unemployment. "We have taken strict measures to safeguard the well-being of our employees and to secure the continuity of our businesses."
The Chairman, Mohamed Ali Alabbar has stated in a letter dispersed to employees and colleagues of the esteemed company. The salary cuts are inclusive of 100% of the Chairman's full salary, 50% reduction of Senior Management, 40% of Middle Management, 30% reduction of Junior Staff; however, Support Staff and for Support Staff not working full time in this period -Hospitality shall be given, in fact, full accommodation and medical will be provided with 15% of their cash salary.
Internationally other companies are finding their CEOs foregoing salaries for the benefit of their shareholders and employees; according to Forbes, Fast Company reported that Hyatt Hotels CEO, Mark Hoplamazian is cutting his salary through May. Similarly, Marriot, the largest hotel chain's CEO, Arne Sorenson is foregoing his salary for the year – "the impact to people's lives will be profound", along with a 50% cut from his Executives. Top CEOs around the world have agreed not to enact lay-offs as well in the midst of the ongoing crisis and manage the extreme situation through voluntary cuts.
Locally, many Pakistani companies have taken the same initiative to secure as many jobs as possible, such as popular textile industry Artistic Apparels (PVT) Limited. CEO Muhammad Yousuf Ahmed and the Board of Directors have declared that from April 1st for a 3-month period thus far, all staff salaries will be cut from between 10-20% depending on the salary levels.
Similarly, Netsol Technologies, Pakistan's largest software house has announced to cut off 20-30% of the salaries across the board as it tries to avoid laying off staff to weather the coronavirus crisis. Like Artistic Apparel (PVT) Limited. both export-oriented companies have seen their US/EU based orders completely dry up leading to a looming cash flow crisis.
Similarly, for the local retail sector, most companies seem to have gone for a job-saving approach as their cash inflows have gone to zero with the retail outlets and online sales completely shut down. According to our sources in the Chainstore Association of Pakistan (CAP) – a representative body of retailers in the country, they too are guiding their members on how to conserve jobs by following international practices of salary reductions instead of immediate layoffs. CAP which counts some of the largest employers in retail as its members (such as Stylo shoes, Breakout, Hub Leather, Sapphire, Al Karam, Cambridge, Limelight, Sana Safinaz, Maria B, Alfatah, etc, to name a few, is also working with the government to find a solution so no brand has to come to a position in the coming months where money runs out to pay salaries. Many CEOs and Directors are also giving up 100% of their salaries to mitigate the severe financial burden. We have received similar positive feedback from many trade/business associations such as APTMA/APTPMA that they too are advising their members to hold off layoffs as long as possible.
The lockdown and quarantine measures are necessary for the safety of the community, but the economic downturn is making it increasingly challenging to maintain or cope with daily wage struggles; organisations in the Textile and Media Industry, including Dunya TV, have taken it upon themselves to cut every employees salary accordingly to preserve jobs. Strangely and disappointingly, people are using these initiatives as trolling fodder which for us as a country is something to think about in such a dire situation. While 10 Million additional people applied for unemployment in the USA - our companies seem to be taking on the financial burden for a little longer compared to their more well-established Western counterparts.
Oh, by the way, that is where the world stands today with COVID-19 so we think it's high time we catch up with how the world is coping and support our local industry for trying to save jobs rather than be the typical Seth and say FIRED what do you think?