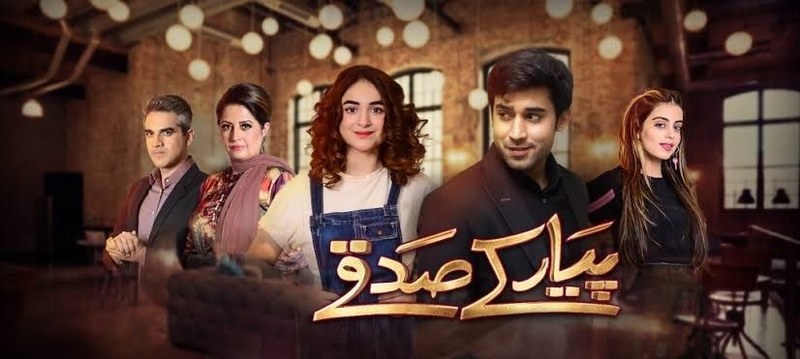 Pyar Ke Sadqay has taken the drama-world by storm, developing a huge following; here are a few reasons to check it out!

Farooq Rind is one of those TV directors who like to challenge themselves as well as the audience through their projects. While Ishq Zah-e-Naseeb was one of the blockbuster hits of 2019, he is back with Pyar Ke Sadqay, which seems to be the heading in the same direction. With a star cast, a brilliant plot and above all, a different storyline, it is doing great and one wouldn't be surprised if it picks up pace after the last episode, where things moved quickly, for better or worse. We have highlighted five reasons that make the drama a must-watch and believe that the audience will agree with all of the points.
When Bilal Abbas meets Omair Rana, again!
Although Pyar Ke Sadqay is a drama that revolves around two characters who are a little slow compared to others, it does have a track that one shouldn't miss. The track that involves two actors who have been regularly cast opposite each other – Bilal Abbas and Omair Rana. Be it O Rangreza, Qurban or now Pyar Ke Sadqay, Bilal Abbas's life has always become hell whenever he has come across Omair Rana. In this drama as well, Omair Rana plays Bilal Abbas' stepdad Sarwar and tries to kill his confidence in any way which he can. The scenes between the two are pure gold, if you are pure evil otherwise you would want Bilal's Abdullah to stop Sarwar in his tracks before it is too late (as it was in Qurban).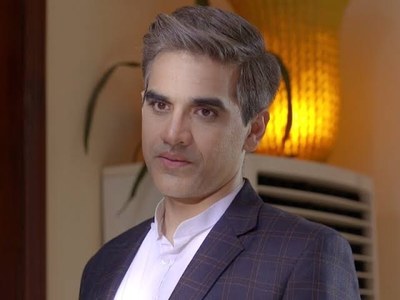 Every Actress Looks The Part
Atiqa Odho and Yumna Zaidi have nothing to prove when it comes to their credentials because they are the finest actors we have around. However, in Pyar Ke Sadqay, they have been joined by Srha Asgr and Shermeen Ali as the sister and aunt of Abdullah, and they all have combined to deliver majestic performances. In their scenes together or separate, they share a chemistry that we usually don't witness on TV, especially the scenes featuring the young star-in-the-making Srha Asgr. Her character Washma seems to be the only one in the drama who knows about Sarwar's motives and that makes her both supremely confident and dangerous. She looks the part of Atiqa Odho's daughter and Bilal Abbas' sister, and it would have been a grave injustice to her acting skills if she was cast in another role besides Washma.
Atiqa Odho's performance as a rich widow who married a younger man is brilliant, and her dialogues remind the audience of their own mothers, wherever they are. Yumna Zaidi gets to play a silly girl who is a loser both at school and at home, but doesn't realize that. The character is as different to Darr Si Jati Hai Sila, Inkaar and Ishq Zah-e-Naseeb as possible, making it all the more entertaining. And then there is Shermeen Ali, the one who plays Pho and does a convincing job as the supportive aunt despite not being that old. It seems her character will have a huge impact in the coming episodes because of her backstory, which is so far hidden.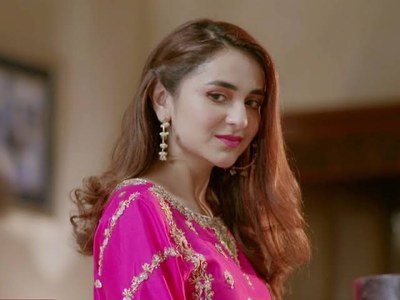 The Haunting Background Score, And OST
There are better ways to remember Ahmed Jehanzeb by, than the drama Laila Majnoo where he played Majnoo opposition Maya Khan, and sang Ek Baar Kaho Tum Mere Ho. He has composed the OST of Pyar Ke Sadqay which seems more from the golden era of filmi music than the current era, in a good way. It makes its presence in the drama by also featuring in the background score, which is different in the case of every character. The one that takes the cake appears subtly whenever there is a mischief in Sarwar's eyes, especially when he sees or visualizes Mahjabeen. That menacing piece of music gives a haunted feeling and stays with the audience even after the episode has ended.
Farooq Rind's Magic Never Disappoints
If you don't know the reason why director Farooq Rind is referred to as dada in showbiz circles, just take a sneak peek into Pyar Ke Sadqay and you will know the answer. He is one of the finest directors around who keeps churning out hits after hits, without wondering about Awards. Even in this drama, there are scenes that would have been executed differently under other directors but not on Farooq Rind's watch. The beating Bilal Abbas's character undergoes in the earlier episodes seemed real because it was not fake and the same goes for the way in which Srha Asgr's character tries to hit her brother with a bottle. Add to that every actor's brilliant performance (except a couple) and you have a perfect drama on your hand that will end up as amongst the year's best.
The Weekly Suspense Takes The Script Forward
And just when you thought that fast-paced dramas were a thing of the past, Pyar Ke Sadqay happens. Writer Zanjabeel Asim Shah must be credited for penning a script that hardly disappoints, although, after the first few episodes, the drama did come across as slow. But it has picked up ever since Omair Rana's Sarwar fell in love with Yumna Zaidi's Mahjabeen because nothing has gone in his favor since. In the era of binge-watching, Pyar Ke Sadqay keeps the audience's interest alive every week, making it one of the best dramas on air at the moment. Will Bilal Abbas's Abdullah stands up to his bullying stepdad, will Washma tell her mother that her partner in life has his own ulterior motives, will Munshi Jee ever be able to convince Mansoora Begum of his innocence, that's what keeps the drama going. Until next Thursday!