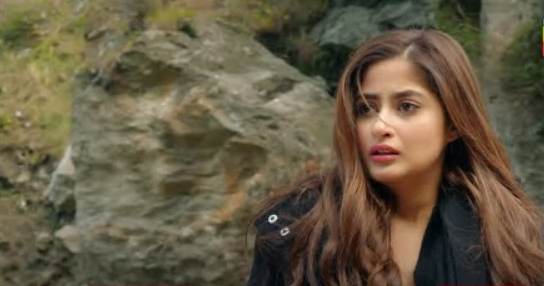 If there is one drama that is getting better with every passing episode, it is hands down, Hum TV's Ye Dil Mera! You don't want to miss any development and of course, the enthralling performances of Ahad Raza Mir, Sajal Aly, and Adnan Siddiqui have us hooked.
The latest episode built up more anticipation
With Aina determined to prove Amaan wrong, a strong battle has ensued between the couple. Our heroine is determined to prove his father's innocence. She is resolute in her stance and is not afraid to face any challenges that she might face along the way.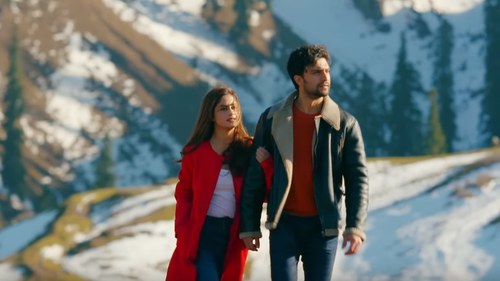 However, the trip to her old home in Daryabagh turns out to be mentally exhausting for her. Fighting with her inner self, she visits the ancient home, now in shambles. The locals warn her not to even go near the haunted landmark and a rush of memories plague Aina, reminding her of her mother.
Meanwhile, Amaan is perplexed himself. While he is eager to get revenge, he doesn't want to see his wife in pain. In his mind, he is beating himself up for putting Aina in danger and wants to protect her.
Back in Islamabad, Mir Farooq Zamaan has lost his cool. He is sensing some major trouble and has pulled all strings to get his daughter back. But seems like his bad luck has just begun.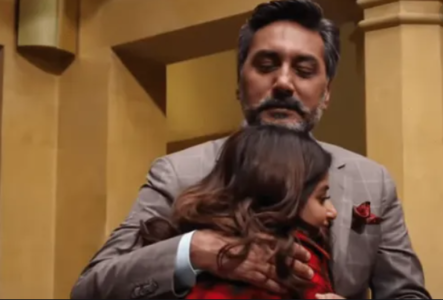 Things will get even more exciting now that Nargis Bua is aware of who Amaan is. We can see an inner struggle going on inside her. We bet she will help to bring Mir Farooq Zamaan to book in the end.
What's more, Natty Khala too has alarm bells ringing after she reads the e-mail that exposed her brother-in-law. All set to fly to Islamabad and solve the mystery, she too will be playing a major role in the upcoming episodes to solve the mystery.
But is Natty Khala and Nargis Bua's life in trouble?
We have a strong inkling that these two women will be facing a tough time once Mir Farooq Zamaan realizes that they are aware and suspicious of his past.
We know our villain can go to any lengths to achieve his purpose. The possibility is, that he will work hard to keep his secret hush-hush, even if it involves killing more people. He already has murdered his second wife and is not afraid to get more blood on his hands.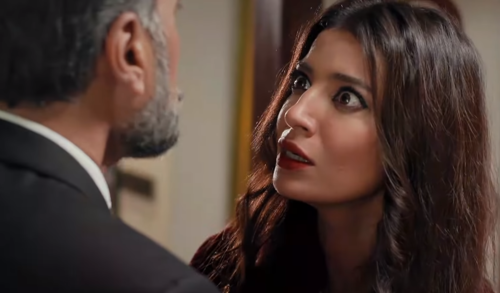 Both Natty Khala and Nargis Bua will likely help Aina seek the truth. However, we hope that these two characters don't meet an ill-fated end in the hands of Mir Farooq!
Best Performances of the Current Drama Season
The trio of Ahad, Sajal, and Adnan Siddiqui are impeccable in their avatars. But Ahad's acting is surely stealing the spotlight.
His shift of moods and transformation of expressions in on-point, making us love the actor even more. He has certainly proved he can ace any role, be it a soldier in Ehd e Wafa, a devoted doctor in Yaqeen Ka Safar to a vengeful son in Ye DIl Mera.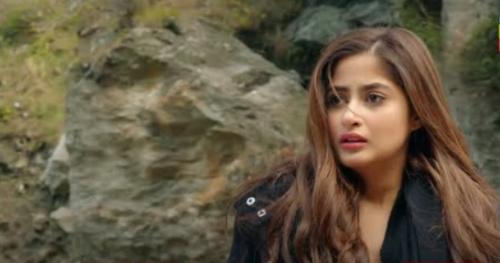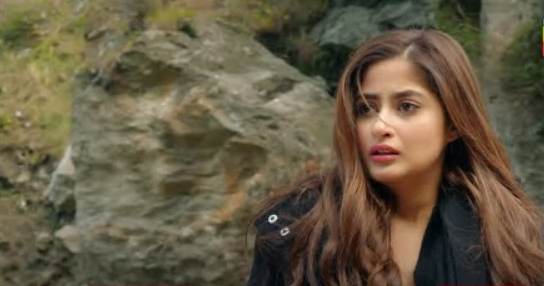 Fingers crossed for the upcoming episode. We will finally know about the merciless murder of Aina's mother.