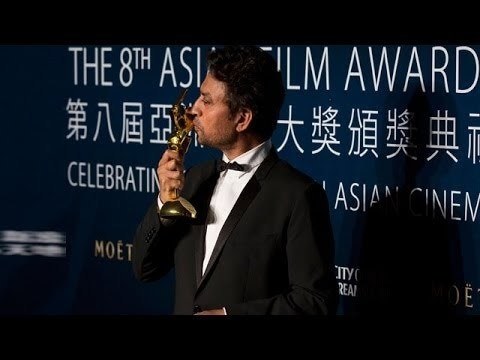 One of the most talented and versatile actors in Bollywood, the UK and Hollywood tragically passed away on 29th April.
One of the most brilliant and phenomenal actors, who coined his name in the Indian cinema for his genuine magnetic acting and art after immense struggles over the course of his entire journey panning over 30 years. He was very well known for art cinema and films merely based on reality. Irrfan Khan was and still is an inspiration for millions and a pride for his country. The world of cinema has lost a gem on 29th April 2020 as the renowned actor has tragically passed away at the age of 53, too soon but he lived a life of warrior.
Irrfan Khan, one of Bollywood's most darling stars who had made extensive progress in the west. He had been admitted to the emergency unit Mumbai's Kokilaben medical clinic on Tuesday with a kidney infection and on Wednesday morning an announcement was discharged affirming his death. "It's disheartening that this day, we need to present the updates on him dying," read the announcement.
"Irrfan was a solid soul, somebody who battled till the end and constantly propelled everybody who approached him."
Regardless of his status as one of Bollywood's most praised on-screen characters, Khan had gained notoriety for unobtrusiveness and respectability and updates on his demise sent India into grieving, provoking entertainers, fans and government officials from over the world to communicate their misery at his passing.
Angrezi Medium co-star, Kareena Kapoor Khan, said of the legendary performer,
"After I saw him in Maqbool. I just had be in the frame with this electrifying actor, a persona that was incomparable when the camera was switched on. I had the pleasure of spending some time with his wife too at the shoot. Humble but even though they were going through so much at the time ...I will never forget her smile. She was the true soldier is what I gathered. My heart swells for her but life can be cruel and the only truth we know is that we will go one day. Irrfan is at peace and in turn his films will warm the cockles of our heart forever. Thank you for your great work only small humble way I would like to say."
Individual Bollywood entertainer Amitabh Bachchan said Khan's demise left a "colossal vacuum". "A mind boggling ability, a thoughtful partner, a productive supporter of the universe of film … left us too early," tweeted Bachchan. "The magnetism you brought to all that you did was unadulterated enchantment," tweeted Priyanka Chopra. "Your ability fashioned the route for such huge numbers of in such a large number of roads. You roused such a large number of us. Irrfan Khan you will really be missed. Sympathies to the family."
The Indian legislator Rahul Gandhi portrayed Khan as an "adaptable and capable on-screen character; he was a famous Indian brand envoy on the worldwide film and TV stage. He will be significantly missed." In March 2018, Khan uncovered he had been determined to have a neuroendocrine tumor, yet after broad treatment he recuperated all around ok to shoot Angrezi Medium, the film that would end up being his last, and whose discharge this March was stopped in light of the coronavirus pandemic. Most popular to English-talking crowds as the police overseer in Slumdog Millionaire and for his jobs in Jurassic World and Life of Pi, Khan was a Bollywood backbone, acting in hits, for example, Haider, Piku and Hindi Medium. "I generally article to the word Bollywood," he told the Guardian in 2013. "I don't believe it's reasonable for have that name. Since that industry has its own procedure, its own particular manner of making films that has nothing to do with aping Hollywood. It starts in Parsi theater."
Khan was born Saahabzaade Irrfan Ali Khan in Jaipur in 1966, the child of a tire dealer, and went to show school in the wake of bombing as a cricketer. He fought his way to make progress in the film business, regardless of being cast in a little job as a letter essayist in Mira Nair's 1988 Salaam Bombay! – to his dissatisfaction he just figured out how to discover standard work in poor quality TV dramas.
"I came into this industry to recount stories and do film and I was stuck in TV,"
he told the Guardian. Khan's advancement job originated from an impossible source: the element introduction of then-obscure British executive Asif Kapadia, whose low spending samurai-esque story, The Warrior, was shot in India.
Discharged in 2002, The Warrior was chosen for the esteemed San Sebastián film celebration and won the Bafta grant for best British film. Khan therefore broke into standard Indian movies, regularly playing cops or scoundrels – including the title job of Maqbool, an adjustment of Shakespeare's Macbeth set in the Mumbai black market. Increasingly universal Bollywood creations followed, for example, Rog and the cut of-life melodic Life in a … Metro. Khan likewise kept up an equal vocation in British-American film: he played the head of police in Michael Winterbottom's A Mighty Heart, and another cop in Slumdog Millionaire, which won eight Oscar Academy Awards.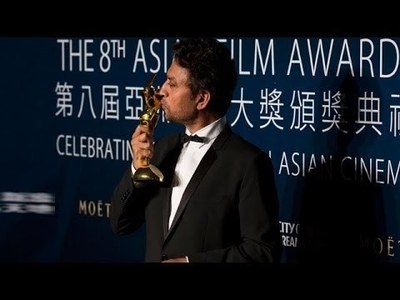 In later jobs, he turned into a dependable backup character entertainer in large spending Hollywood movies, playing a specialist in The Amazing Spider-Man in 2012 and esteemed Businessman in Jurassic World (2015) and Inferno (2016). In 2012, he likewise played the grown-up rendition of the lead character in another Oscar-victor: Life of Pi, coordinated by Ang Lee. Chief Wes Anderson said he explicitly composed a little job for Khan in his film The Darjeeling Limited to make sure they could cooperate. In the mean time, Khan discovered film industry accomplishment with the Indian-created craftsmanship film The Lunchbox, wherein he played a bookkeeper who strikes up a letter-composing sentiment with troubled housewife Nimrat Kaur. Khan additionally proceeded with his high Bollywood profile with critical jobs in the Amitabh Bachchan parody Piku and Hindi Medium, as a rich businessperson attempting to get his little girl into a decent school.
Khan will forever be remembered by his wife, Sutapa Sikdar, and sons Babil and Ayan, along with the world who mourns the loss of a great man whose work shall provide us all entertainment and a feeling of warmth for years to come. Our prayers and condolences are with his family. May the legend's soul rest in peace.