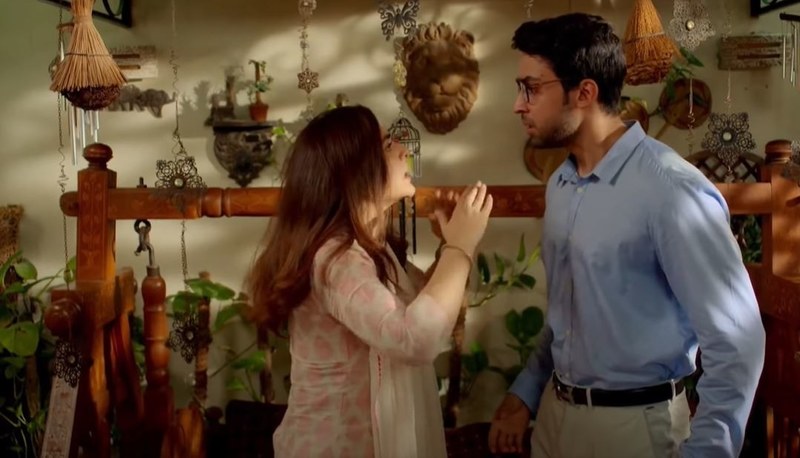 Farooq Rind's masterpiece has once again done an astounding job of impressing its viewers with its latest escapades!

The last two episodes of HUM TV's Pyar Ke Sadqay were a treat to watch; while the 14th episode dealt with sexual harassment, the 15th one took the story forward with Sarwar showing his true colors without realizing that his time may be up, sooner than he thinks. Farooq Rind's direction kept everything interesting and the audience is now looking for the next episodes to find out what will happen next.
The Plot
Mahjabeen (Yumna Zaidi) continues her bungling ways at her in-laws' place but when Sarwar (Omair Rana) keeps getting touchy-feely, she decides to tell Abdullah (Bilal Abbas Khan). Before she could tell him the name of the person who makes her feel uncomfortable, Sarwar intervenes and takes her to her father's place, stopping over for a forced lunch at a restaurant. Mahjabeen mistakes her vomit due to food as a sign and announces to all that she is pregnant, making Sarwar angry than usual. However, his strange behavior makes Mansoora (Atiqa Odho) suspicious and she decides to play cool for the moment, sharing her suspicions in cryptic language with her sister in law (Shermeen Ali). She had already made Abdullah sit in his father's office, even though Sarwar keeps making him feel useless. Abdullah can't believe he will become a father when Sarwar comes to congratulate him, and the episode ends with Abdullah taking Mahjabeen out of their house to escape the wrath of his stepfather.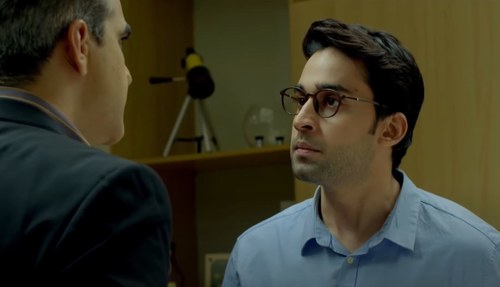 The Good
Yumna Zaidi's Mahjabeen was fabulous in both the episodes especially in the scene at the restaurant where she is told for the first time that she is beautiful. Yes, the scene where she runs scared towards Abdullah was well done but Yumna has been there, done that before. What Mahjabeen excelled in were the scenes where she deduces that she is pregnant, that Abdullah is angry without realizing what loser means, that the doctor they met was phony and above all, when her mother (Salma Hasan) brought mithai without realizing that it was a false alarm. Atiqa Odho's Mansoora comes as the strong woman of the house who knows that there is more than meets the eye; that's why she visits the office to check on her son, then takes her daughter-in-law to the doctor, throws Munshi Ji away when he tells her the truth about Sarwar and becomes suspicious of her husband's actions.
It would be unfair not to mention Omair Rana here who is a fabulous villain and wants the viewers to hate him. Be it the scene where he finds Mahjabeen alone and grabs her, then intervenes when she is about to spill the beans, the ones at the office and the conversation with Munshi Ji, the restaurant scene and the ones with his mother (Gul-e-Rana), each and every scene is brilliantly acted. His expressions on finding out that the love of his life might be pregnant with his loser step son's kid is priceless. Bilal Abbas Khan also performs well and demands sympathy whenever he appears on the screen. It remains to be seen when he finally explodes and makes things right, because all that anger is boiling inside him. It was always going to be difficult for him to play an insecure guy but the way he has done it, is commendable.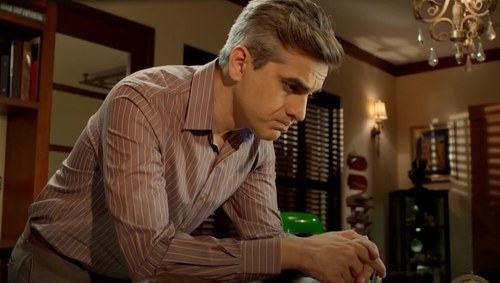 The Bad
The best part of the last two episodes was the absence of Yashma Gill from the scene; as Abdullah's one-sided love, she was the only actress in the entire drama who didn't look the part. However, there was less and less presence of Srha Asgr and Shermeen Ali who play Washma and Pho and are integral to the plot. The charming Srha Asgr plays the strong sibling but she didn't appear in the entire 14th episode whereas in the 15th, she had just two scenes, one of which was completely unnecessary where a colleague tried to be friends with her. The young actress needs to have more screen time because somehow I feel she and her Pho will make a difference. Also, the scene where Abdullah tells Mahjabeen to get out of his house was too typical and could have been avoided altogether, since she will stay in the house as suggested by the promo.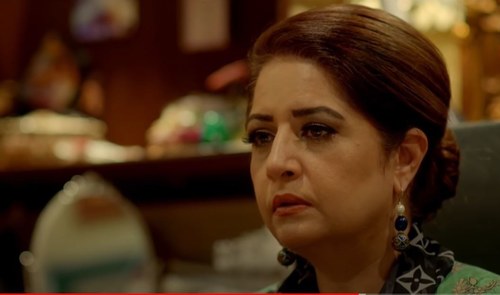 The Verdict: Super Interesting!
On the whole, Pyar Ke Sadqay keeps the viewers' interest alive with some fast-paced action and suspense; everyone knows that good thing will come to Abdullah but no one knows when and why. That's what makes Farooq Rind an A-list director, Zanjbeel Asim Shah a brilliant storyteller and HUM TV a channel that always raises the bar. Each and every actor (except one) looks the part and that plays a character that makes you forget their own personalities or their past work. Cheekh now seems like something from the past, and the same goes for Inkaar and O Rangreza. Pyar Ke Sadqay is here to stay!