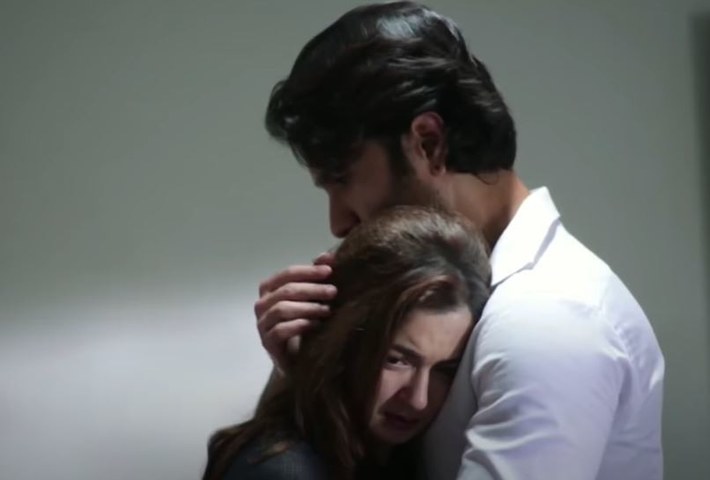 The story and subplots of the drama serial continue to move at a very slow place. Check out our take!
ARY Digital's Ishqiya has become an extremely depressing and gloomy watch- not entirely owing to the death of Shabbir Jan's character that has turned the story melancholic. It is mainly due to the plot that is advancing at a snail's pace.
Every week, we tune in to the show hoping that something major might raise the story and make it more interesting. However, weak developments and unnecessary throwbacks are making Ishqiya tiresome to view.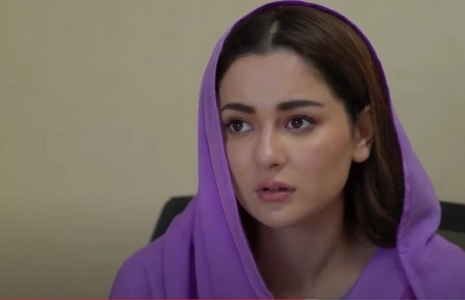 We Miss Rumi's Cheerfulness and High-Spirited Scenes
If truth be told, Hania Aamir has been strongly holding Ishqiya's story together. The moment the plot is on the verge of shattering into pieces, her laughable scenes make us hold on to the drama. Her sweet and sour chemistry with Feroze Khan makes us stay tuned as their moments are tempting to watch!
Now that her character 'Rumi' is in deep despair and is heartbroken over her father's death, a teary-eyed Hania has replaced the screen. Consequently, it seems all good things have come to an end in Ishqiya.
Surely, it will take immense time for Rumi to come out of her grief, given she had a huge attachment with her father. She cannot deal with more trauma and even pleads Hamza to never break her trust.
Meanwhile, Hamza keeps reminiscing how Hamna betrayed her, which honestly, he has done enough! However, at the same time, inner guilt is spreading inside him, knowing he is not truly honest to Rumi in his portrayal of love and affection.
Of course, he is falling in love with Rumi and the sooner he admits it the better. We gave a sigh of relief when he confesses to his friend that he is getting obsessed with his wife and is slowly forgetting that his real aim behind the marriage was to seek revenge with Hamna.
Azeem is stepping up by being the elder son-in-law of the bereaved family. He has taken it as his duty to take care of them all and we love this strength and sense of responsibility in his character. The episode ends with Hamna dropping the bomb on Hamza that she is no more a weak as she has told her share of truth to Azeem.
What is the Future of Ishqiya?
The promo of the next episode shows Azeem eventually confronting Hamza over his scheme to marry Rumi. Hamna asks Azeem to divorce her which enrages him even more. And in a shocking turn of events, Hamza tells Hamna to end their war once and for all.
While the preview of episode 24 is showing some growth in the story, we are wondering if we will continue to watch Ishqiya. The drama continues to dissatisfy us with its dawdling storyline, frustrating narrative, and clichéd plot.
Nevertheless, the drama continues to garner ratings. Maybe it's due to the star power of its cast, but the truth remains that Ishqiya has become no less than a snoozefest!