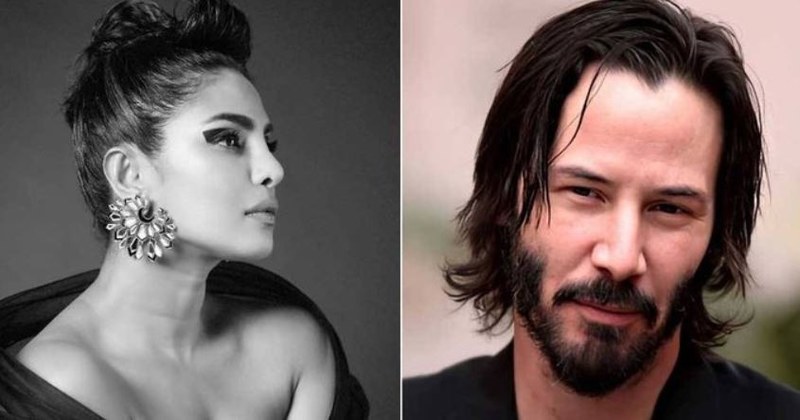 Priyanka Chopra's upcoming role opposite the universally beloved Keanu Reeves, has a diverse range of reactions.

On the 7th of July, it was announced that Priyanka Chopra Jonas would be starring in Matrix 4, with Keanu Reeves. The fourth installment of the successful franchise sees Reeves reprise his role as 'Neo', it will also star Carrie-Anne Moss, Yahya Abdul Mateen ll and Neil Pattrick Harris.
News of the actress' latest venture left the internet in a fuss, with fans around the world reacting to the news. There were those that took to social media platforms to commend and congratulate Priyanka Chopra on her latest role as well as success in securing a deal with Amazon.
However, others took to twitter to express their discontent at the star joining the cast of the iconic action-thriller.
It's no secret that Priyanka Chopra has had her fair share of controversy as in 2019, she had tweeted allegedly in favour of nuclear war. At Beautycon, Los Angeles, a Pakistani woman, Ayesha Malik, asked her why she was in favour of war, labelling her as hypocritical for her behaviour as a UN Ambassador. Priyanka responded by deeming her queries as "venting" and in a split second gained a tidal wave of disappointed fans for her "arrogant attitude"; so much so that it reached the extent to which a petition was made to remove her as a Goodwill Ambassador.
With mixed reactions on the Quantico actor joining the big leagues with Keanu Reeves, we can only hope that the fourth installment of the blockbuster franchise lives up to or surpasses expectations, retaining it's position as one of the greatest sci-fi series created.