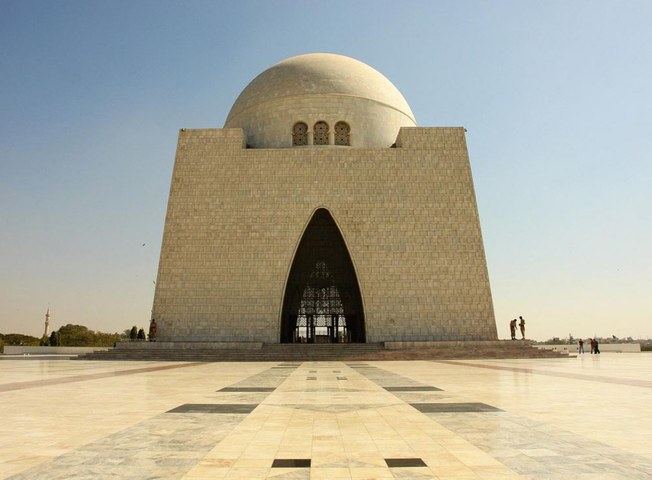 Celebrities have condemned the Anti Government protestors' invasion of the Quaid's Mazar on Sunday, the 18th of October.

On the 18th of October the Anti Government protestors, including Maryam Nawaz, Captain Safdar sparked outrage following their inexcusable actions when invading the Mausoleum of Quaid-e-Azam Muhammad Ali Jinnah.
The members of PMLN, namely Captain Safdar and Maryam Nawaz entered the tomb area of the Quaid and chanted political slogans and taunts from in there during the protest. Celebrities and public figures in Pakistan such as Ali Haider Zaidi, Khaled Anam, Aamna Ilyas, Maheen Khan, Nadia Hussain, Fakh-e-Alam, to name a few, have condemned the deplorable actions which disrespected the resting place of the nation's Founder.
According to Maryam Nawaz, Captain Safdar was arrested by the Sindh Police but has been bailed out, with the case still pending. The charge will be for sloganeering at the tomb of Quaid-e-Azam. According to SAMAA News, An FIR has been registered against him under sections 6 (prohibition on meetings), 8 (sanctity of the Mazar) and 10 (penalty) of the Quaid-e-Azam Mazar Protection and Maintenance Ordinance, 1971 and Sections 506-B (criminal intimidation), 427 (mischief causing damage of Rs50) and 34 (common intention) of the Pakistan Penal Code. FIRS have also named Maryam Nawaz and PML-N workers.
Celebrities and artists alike are taken aback by these abhorrent events, demanding appropriate action be taken to prevent any such behaviour in the future, which has been deemed unacceptable.
Stay tuned for further updates!