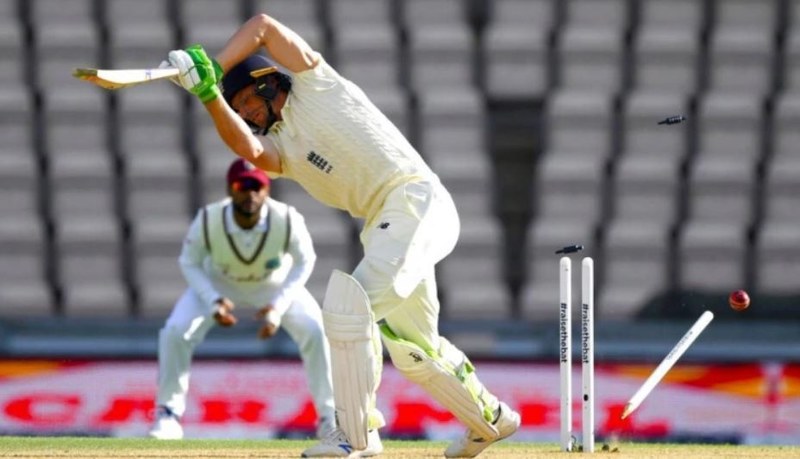 What does England's loss mean for Pakistan?

Test Cricket is back, and it couldn't have chosen a better match than the Southampton Test for a comeback. With England losing the match to West Indies in the final session by 4 wickets, the defeat means a lot for the touring Pakistanis. First, they know that England is not invincible and second, they can learn a lot from the West Indian way of approaching post-Covid 19 Cricket!
How the match went down?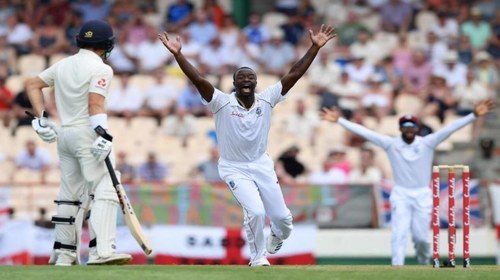 Hosts England won the toss on the rain-interrupted first day and chose to bat first, and were dismissed for just 204 runs on the second day. They managed to cross 200-run mark thanks to stand-in Captain Ben Stokes' 43 and Joss Buttler's 35. For the West Indies, Captain Jason Holder and fast bowler Shannon Gabriel took all ten wickets to fall, with Holder managing six, Gabriel four. Although Ben Stokes (four wickets) and James Anderson (3 wickets) were among the wickets, the visitors managed 318 runs in their first innings. Thanks to half-centuries from Kraigg Brathwaite and wicket-keeper Shane Donwich, West Indies extended their lead to 114 runs which proved to be too much for the hosts.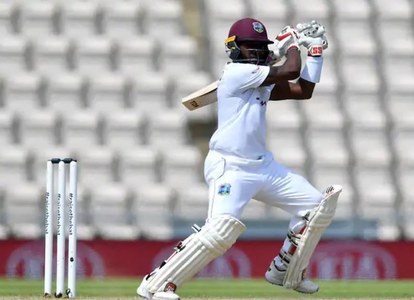 Despite scoring 313 runs in their second innings, due to Zak Crawley's 76 and Dom Sibley's 50, the hosts could only post a target of 200 runs for Jason Holder's men. The visiting side was able to keep the target under 200 mainly because of Shannon Gabriel's heroics who took five wickets in the second innings and finished with nine overall in the match. Although they lost their opening batsman John Campbell to injury in the initial overs, and the top order for just 27 runs, sensible batting from Jermaine Blackwood saw the visitors through. Not only did he score 95 valuable runs but stayed there till the target was within reach. Yes, he missed a historic post-Covid 19 century by five runs but his contribution got his side an unexpected win, where everyone contributed.
Will England be able to make a comeback?
England was supposed to be the favorites to win the match, but they made some selection blunders that cost them the match. In the absence of regular skipper Joe Root (who missed the match because of personal reasons), they had a new Captain who was also the most valuable player in the side, Ben Stokes. He wasn't able to deliver his best because of the pressure of Captaincy; secondly had the hosts retained regular wicket-keeper Johnny Bairstow and also played Joss Buttler who kept wickets, they might have had a good chance of scoring over 300 in the first innings. Not only did they score fewer runs than expected after winning the toss, but Buttler also dropped an easy catch of Jermaine Blackwood at a crucial time that may have cost his team the match.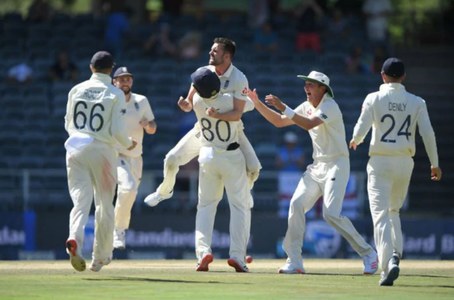 Then there was no Stuart Broad in the final XI who despite taking nearly 500 Test wickets was benched for no valid reason. With no big names in the top order, an all-rounder who was burdened by Captaincy, a make-shift Wicket-Keeper and no variety in the bowling attack, England would have been lucky had they won the match. With the return of Joe Root as Captain and main batsman, Ben Stokes' return to an all-rounder role only, the possible comeback of Johnny Bairstow as the wicket-keeper and Stuart Broad as James Anderson's bowling partner, England might be back to their best, and make a comeback if they play their cards right.
How will it help Pakistan?
Pakistan is supposed to play two of its three Test matches at Southampton, against England in a month's time. With England losing the match here, it will help Pakistan's morale; also they can observe the footage of this match and plan accordingly. Yes, Pakistani players don't have many matches ahead of the Test series to practice but they can learn a lot from the West Indians. If they manage to select the right players for the series, Pakistan might manage to upstage the hosts just like the West Indians did.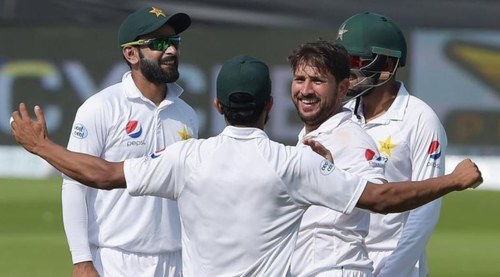 The English side may not be the best in the world which might be due to their selection issue. If they don't get their act right, it might give Pakistan a chance to winning their first series in England this century. They drew the Test series 1-1 under Waqar Younis in 2001, 2-2 under Misbah ul Haq in 2016 and 1-1 in 2016 under Sarfaraz Ahmed, but the losses in between (3-0 in 2006 under Inzamam ul Haq, 3-1 in 2010 under Salman Butt) have been heavy, and that needs to change.