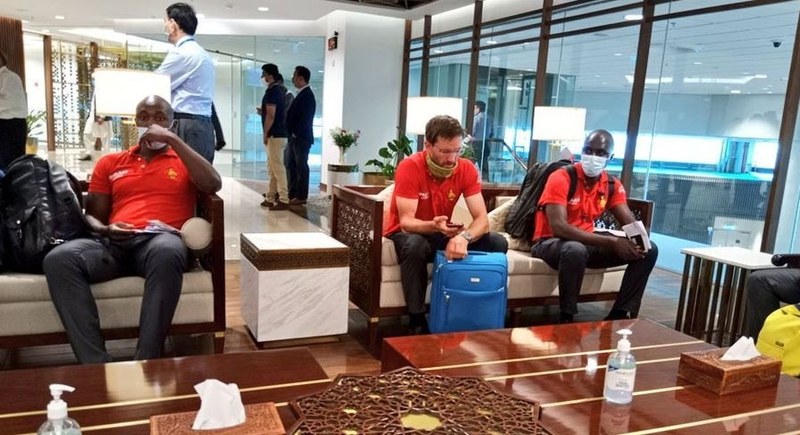 The Zimbabwe cricket team arrived in Pakistan on Tuesday after 5 years.

The Zimbabwe Cricket Team reached the country's capital, Islamabad, after half a decade, to play a limited overs series against Pakistan. They were welcomed by the Pakistan Cricket Board (PCB) at the airport upon arrival.
Pakistan will be facing off against 32-member Zimbabwe team in the three 50 over one-day Internationals in Rawalpindi after their initial quarantine period, on the 30th of October, and 3rd of November, followed by as many T20 Internationals in Lahore from Nov 7th to the 10th.
According to former cricketer Qamar Ahmed, who reported to Anadolu Agency,
"Zimbabwe cricket team's visit to Pakistan is part of an ongoing campaign of the PCB [Pakistan Cricket Board] to lure international teams to the country to prove to the cricketing world that Pakistan is now a safe place to visit and participate in sports,"
The upcoming series is pivotal for Pakistan as it will be launching its bid to qualify directly for the ICC Men's Cricket World Cup 2023 by taking on Zimbabwe in the three ICC Men's Cricket World Cup Super League matches.